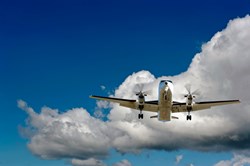 Thai Airways presents the Royal First, Royal Orchid and Royal Silk lounges.
Chicago, IL (PRWEB) September 17, 2013
New I Fly First Class discounts give world travelers a chance to enjoy the inimitable luxury of Thai Airways premium flights. First class fares, business class tickets and last minute first class flights aboard Thai Airways offer some of the most sumptuous amenities, and I Fly First Class now provides those top-rate services at the cheapest prices available.
The Opulence Begins At the Airport
Around the world, Thai Airways premium passengers are welcomed into serene, enchanting lounges. With its first class lounges ranking in the world's ten best airport facilities, Thai Airways presents the Royal First, Royal Orchid and Royal Silk lounges.
The flagship Royal First Lounge at Suvarnabhumi Airport is unquestionably lavish with two VIP rooms, six private corners, a generous dining room, napping rooms, shower suites and a host of other refreshing services. The Royal Silk Lounge, available to Thai Airways' business class, brims with comfortable sofas, an enticing buffet, a kids' room, computer workstations and a lobby bar. Both first and business class travelers delight in the services available at the Royal Orchid Lounge, where buffet offerings abound, sleeping rooms offer private respite and computers encourage travelers to connect. Also at Suvarnabhumi Airport, Thai Airways presents its extraordinary Royal Orchid Spa featuring body massage, head and shoulder massage, healthy snacks, saunas, steam rooms and showers.
Sophisticated Travelers Retreat in Royal First Class
Royal First Class passengers are greeted at the cabin entrance with a heady glass of top-of-the-line vintage champagne. Private, over-sized seats offer ergonomic back support, recline at the touch of a button and provide travelers with 7.5 feet of sleeping space. Each private seating pod also includes an on-demand entertainment system controlled by a touch screen. The on-board dining experience is equally brilliant with expertly crafted meals served on fine porcelain and rich table linens.
Passengers Refresh in Business Class
Royal Silk Class, Thai Airways' business category, features individual shell pod seating with lumbar support, reclining seats and laptop power connections. Entertainment is assured with personal touch-screen systems filled with hundreds of games, channels, movies and music. Culinary delicacies include stir-fried chicken with garlic, beef steak in peppercorn sauce and six other scrumptious meal choices.
Thai Airways: "Smooth As Silk"
With all of the air carrier's many luxuries, it's no surprise that 21 million travelers choose to fly with Thai Airways each year. Based in Bangkok, the airline flies to 75 destinations in 35 countries and is renowned for its spectacular in-flight catering. The acclaimed airline earned the title of Best Intercontinental Airline by the 2013 Norwegian Grand Travel Award.
Whether travelers prefer the refined services of first class or the spacious comfort of business "Silk" class, Thai Airways' premium services make long flights pleasant and productive. With I Fly First Class' special deals on Thai first class fares, business class tickets and last minute first class flights, luxury travel is now cheaper than ever. Call I Fly First Class today at (888)347-7817 for more information about these time-limited deals. Julia Graft, PR Manager http://www.iflyfirstclass.com.