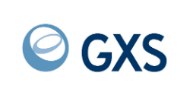 Gaithersburg, MD (PRWEB) September 16, 2013
GXS, a leading provider of B2B integration services, today announced that its Active Intelligence solution offers operational visibility into the drop ship process. GXS Active Intelligence is designed to improve the quality and timeliness of electronic transactions. Delivered as a Software -as-a-Service solution (SaaS), GXS Active Intelligence enables retailers to monitor and assess the drop ship process to prevent errors before they impact the customer experience.
Increasingly, retailers are having suppliers perform the fulfillment and drop ship of orders placed on their online shopping sites, enabling retailers to avoid holding inventory in their warehouses. While this model allows retailers to reduce their costs and offer consumers lower prices, the increased complexity of tracking high volumes of individual orders through the supply chain adds a new set of challenges. Retailers must be able to ensure suppliers not only ship the requested merchandise but package and deliver it in the requested timeframe. Tracking millions of these orders per year can be challenging even for the largest retail chains.
Active Intelligence tracks the status of all outstanding drop ship orders between retailers and suppliers. Comparing product identifiers, ship-to-addresses, order quantities and delivery timeframes, Active Intelligence identifies any errors or exceptions such as late, incomplete or incorrect shipments. Once identified, Active Intelligence enables retailers to collaborate with their suppliers on a resolution before the consumer is impacted. Active Intelligence can be configured to model a retailer's specific compliance rules and process workflows.
"As the volume of online shopping continues to grow, the importance of factors such as selection, pricing and shipping timeframes are becoming more critical differentiators in the battle for consumer wallets. The drop ship fulfillment model allows retailers to offer a broader range of merchandise, at a lower price point, often with higher in-stock availability," said Jeff Eckel, SaaS application product manager at GXS. "With GXS Active Intelligence, retailers can confidently leverage the drop ship model without losing sleep at night about potential lost orders and customer satisfaction issues."
More than 200 of the world's largest retailers and thousands of their suppliers depend on GXS to automate processes ranging from new product introductions and collaborative demand planning to direct store delivery and warehouse cross-docking. Retailers and their suppliers use GXS Trading Grid to exchange several billion catalog updates, purchase orders, advanced shipment notices and electronic invoices packaged each year.
About GXS:
GXS is a leading B2B integration services provider and operates the world's largest integration cloud, GXS Trading Grid®. Our software and services help more than 550,000 businesses, including 22 of the top 25 supply chains, extend their partner networks, automate receiving processes, manage electronic payments, and improve supply chain visibility. GXS Managed Services, our unique approach to improving B2B integration operations, combines GXS Trading Grid® with our process orchestration services and global team to manage a company's multi-enterprise processes. Based in Gaithersburg, Maryland, GXS has direct operations in 20 countries, employing more than 2,800 professionals. To learn more, see http://www.gxs.com, read our blog at http://www.gxsblogs.com, follow us on Twitter at http://twitter.com/gxs and join us on LinkedIn at http://www.linkedin.com/company/gxs. You can also access our public filings with the Securities and Exchange Commission at http://www.sec.gov/edgar.shtml.
Forward-Looking Statements
This press release may contain "forward-looking statements." All statements, other than statements of historical facts that address activities, events or developments that the company expects, believes or anticipates will or may occur in the future are forward-looking statements. These forward-looking statements are affected by risks, uncertainties and assumptions, including but not limited to those set forth in the company's public filings with the Securities and Exchange Commission, including its Annual Report on Form 10-K and its Quarterly Reports on Form 10-Q. Accordingly, actual results or outcomes may differ materially from those expressed in the forward-looking statements. You should not place undue reliance on these statements and the company undertakes no obligation to update or revise any forward-looking statements to reflect events or circumstances that may arise.
All products and services mentioned are trademarks of their respective companies.