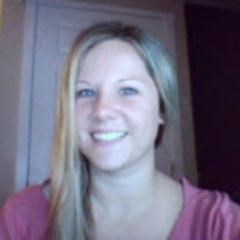 Outsourcing successfully is a bit of an art form and Kimberly has mastered that form.
Vancouver, British Columbia (PRWEB) September 25, 2013
More and more businesses are looking to outsource projects to online freelancers who are considered experts in their profession. This was emphasised further in an article by Forbes which estimated that the online work industry is currently worth somewhere between $1-2 billion and would grow to $5bn by 2018.*
To discuss the matter further, James Martell, VP of Business Development at The School of Internet Marketing, spoke with editor and project coordinator Kimberly Juchnowski about what businesses will need to do to get their work successfully completed by a freelance professional. Kimberly has spent the last year creating and managing all of The School of Internet Marketing's outsourced projects through the Elance platform. This has included creating projects across numerous industries such as writing, graphic design and web maintenance.
When numerous outsourcing sites such as Elance have thousands of contractors eager for work, it can be tricky to find the right person for the job. However, creating a detailed job description that gives potential workers all the necessary information about the topic, style and deadlines will usually attract the right calibre of writers to place a bid. This was underlined by Kimberly Juchnowski who believes that "the more details you give, the better a job will go."
As much as having a strong description can be helpful in finding the right professional, it can also be difficult in selecting the right person for the job. It's imperative then for businesses to look at previous feedback, ratings and the candidate's portfolio to see if they are a match for the job criteria. These aspects will be explored further by James and Kimberly in the podcast who will then give examples from previous projects about how they made their choices as well as what happens when a project becomes active.
Business owners will also learn what they will need to do should a project not go as planned and how to get everything back on track. Although outsourcing work is normally a successful venture for companies, not everything will go well and it can take a certain manner and style to overcome these hurdles.
"Outsourcing successfully is a bit of an art form and Kimberly has mastered that form," remarks Affiliate Buzz host James Martell.
With outsourcing work through websites such as Elance growing in popularity every year, businesses will need to pick up on what makes a successful project to ensure that they receive high-quality work should they decide to explore this growing phenomenon.
This discussion is available on the WebmasterRadio.FM website:
http://www2.webmasterradio.fm/affiliate-buzz/2013/09/12/outsourcing-secrets-revealed-7-tips-to-rapidly-grow-your-business
*http://www.forbes.com/sites/deborahljacobs/2013/08/05/as-job-growth-lags-companies-outsource-work-to-freelancers-through-the-cloud/
About The School of Internet Marketing
The School of Internet Marketing allows business owners to take control of their web presence in order to develop new leads and customers. The School works to empower business owners with the understanding that a little education can go a long way. It offers a variety of 100% web-based courses and interviews for small business owners wanting to learn how to market their business online for just $47 per month. Visit http://www.theschoolofinternetmarketing.com for more information.
CONTACT INFORMATION
Contact: James Martell, VP of Business Development
Clearbrook Web Services, Inc/The School of Internet Marketing
Phone: (604) 535-6352
Email: james(at)theschoolofinternetmarketing(dot)com