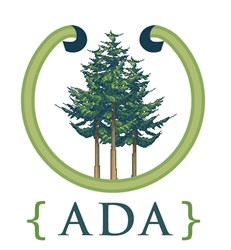 There's a huge pool of untapped talent and programs like Ada are good steps in demonstrating that the tech industry is serious about shifting to a more-inclusive culture.
Seattle, WA (PRWEB) September 17, 2013
Ada Developers Academy today announced the official launch of its inaugural year-long intensive software developer school to train and prepare women without previous programming experience for productive roles in software development.
With seed funding from Washington State's Department of Commerce and support from the Technology Alliance, Ada has obtained strong statewide support for its program. In addition, Ada has secured sponsorship from local companies including Zillow, Substantial, Foundry Interactive, ActiveBuilding, EnergySavvy and Apex Learning, and is supported by over a half dozen other local companies.
The program is unique among alternative software bootcamps in its length and depth, offering six months of classes followed by a six month long internship at a local tech company to ensure a successful career transition. Additionally, many students will be eligible for a tuition waiver and stipend throughout the program. "Because Ada is not-for-profit, we're able to provide these benefits to our students, so they can enter into careers writing code without increasing their student debt burden," said Susannah Malarkey, Executive Director of the Technology Alliance.
Why It's Needed
Ada was founded to help solve two key labor issues in Washington State. The first is the gender imbalance in software development. Currently, 85% of software developers are male. The second is the high-skilled labor shortage. There are currently 20,000 unfilled STEM (science, technology, engineering, and math) jobs in Washington.
Ada addresses both issues by bringing more high-skilled women developers into the workforce which will help improve the male/female ratio of software developers at participating companies and will also fill some of the high-demand skilled jobs with a new group of women software developers.
"There's a huge pool of untapped talent and programs like Ada are good steps in demonstrating that the tech industry is serious about shifting to a more-inclusive culture. Substantial is a proud Ada supporter and looks forward to seeing graduates join the developer workforce," said Donte Parks, VP of Culture at Substantial.
How It Works
The first half of the program focuses on full-stack web development in the classroom, allowing students to choose what specialty of software development they want to pursue in their post-Ada careers. There is a focus on HTML/CSS, JavaScript, Ruby on Rails, and database fundamentals. The second half of the program is a six month internship, where students will learn what it's like to be part of a software team delivering production code for real applications. While the first cohort is expected to be 15-20 students, at scale the program plans to graduate 80-100 women a year to pursue software developer positions in the region.
Scott Case, Chief Operating Officer of EnergySavvy, said "It's extremely hard to fill all our positions in engineering and it's even more challenging to achieve some degree of gender balance while doing it. Ada provides a unique solution to this growing problem. I'm excited to be involved with this project and look forward to seeing how Ada helps local tech companies as well as our local and state economy."
The application window for Ada's inaugural class is currently open, and will close Monday, September 30th, at 5pm Pacific. The program seeks women who have an interest in programming but do not have previous experience in software development.
Connect
For the inside scoop on Ada, connect with us:
Web: http://www.adadevelopersacademy.org
Twitter: https://twitter.com/adaacademy
Facebook: https://www.facebook.com/adadevelopers
Donate on Indiegogo: http://www.indiegogo.com/projects/ada-developers-academy/x/3920649
About Ada
Founded in 2013, Ada Developers Academy (Ada) is an intensive software developer training school for women. It combines six months of classroom instruction in cutting-edge web technologies with six months of apprenticeship at a Puget Sound-area tech business. During the year-long program, students are immersed in software development and learn the most up-to-date web skills from leading regional and national experts. Through the internship program, they learn what it's like to be part of a software team delivering production code for real applications. Ada Developers Academy is a project of the Technology Alliance and also has support from Washington State's Department of Commerce and participating companies.
About the Technology Alliance
The Technology Alliance (TA) is a statewide, not-for-profit organization of leaders from Washington's technology-based businesses and research institutions united by a vision of a vibrant innovation economy that benefits all of the state's citizens. Through programs, events, data analysis, and policy activities, the TA advances excellence in education, research and entrepreneurship to support the growth of our high-impact industries; the creation of high-wage jobs; and economic prosperity for the entire state.