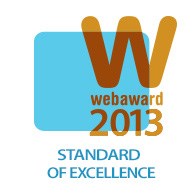 We're always proud to win a worthy award. We have quite a bit to be proud of lately.
Boston, MA (PRWEB) September 16, 2013
Boost Software™ INC recently won the Computer: Software Standard of Excellence award from the Web Marketing Association's WebAward. The young software corporation won the award in relation to the company's PC HealthBoost™ registry cleaner & PC Optimization software.
"We're always proud to win a worthy award," said Erin Walsh, Boost Software's Director of Public relations. "We have quite a bit to be proud of lately."
What makes PC Health Boost™ winning software? The program is built to stricter standards than most registry cleaning software on the market. Many registry cleaners are repackaged or rebranded versions of the same whitelabel software.
PC HealthBoost™, however, was built from the ground up. Owners Peter Dunbar and Amit Mehta spent 12 months and over $300,000 in development costs from the software. They also integrated 24/7 customer support for the software, available from first-world call centers.
Aside from being a consumer favorite for the last 3 years, the program also earned Boost Software a Microsoft Gold: Application Development partnership.
Mehta and Dunbar decided to create PC HealthBoost™ after selling similar products for other merchants online. They soon discovered a dearth of products they felt comfortable selling, and became frustrated at the lack of quality registry cleaners on the market. They discovered that the few that had quality programming typically did not have quality service to match.
So they spent a year and over a quarter of a million dollars developing a quality PC optimization tool. Unlike other registry cleaners—many of which are re-branded versions of the same whitelabel generic software—PC HealthBoost™ was put together from the ground up.
Another distinction the program's owners wanted to make was that of customer support. Even the few registry cleaners they felt were worth buying lacked adequate support. The two vowed to change this with PC HealthBoost™, which offers 24/7 phone and email support based out of the United States, Australia and the UK.
Among other awards, PC HealthBoost™ has received the distinction of being a Brothersoft Editor's Pick. According to the Brothersoft site, "PC HealthBoost™ is unique in that it uses a unique Algorithm (called ScanSafe) to clean the PC registry that's safer and more stable than you're Garden-variety registry cleaner."
PC HealthBoost™ has received numerous other accolades, such as Tucows 5-Cow Rating. "With its cutting-edge PC optimization and registry cleaning technology, PC HealthBoost™ is head and shoulders above its competition in delivering speed, performance, and stability to your PC," said the Tucows editorial review.
Boost Software™ was formed in 2009 by Amit Mehta and Peter Dunbar. Both owners sold software and other products prior to developing PC HealthBoost™. Mehta studied physics at MIT, while Dunbar is an experienced programmer, and was "hands-on involved" in the software's development. More information about the company can be found at http://www.boostsoftware.com.