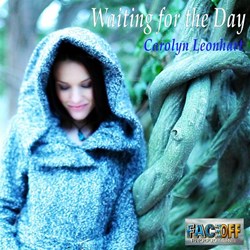 The goal of this tune is to get it to the ears of Jill Biden so that it can be filtered into the work she does with military families as well as attention from NARAS for a nomination for a Grammy. Barry R. Strutt
(PRWEB) September 17, 2013
In today's climate of opinion, a song with a theme of hope is one that many would give a solid nod. Like a soldier on his watch, waiting for the day, half-asleep and half-awake, the day when there might be no more use for him to be on a "war watch."
Composer Barry Strutt's thought was to pen a song describing the feeling of being half-asleep, half-awake—hope but not naïve hope.  A world aligned in peace is unlikely, it might not ever come, but we can wait, dream and hope it will come to pass. The good thing about the song is that its lyrics are applicable to any situation.
Carolyn Leonhart, daughter of jazz bassist Jay Leonhart and sister of the trumpeter Michael Leonhart, is perhaps best known as a jazz singer, but is equally at home singing R&B, Soul, and Funk. She has performed as a back-up vocalist for Steely Dan on several tours and recordings. On 'Waiting for the Day' she is smooth, vulnerable and achingly soulful, cooing as if she's sending a love letter via Western Union giving a masterful performance.
The video produced (http://www.youtube.com/watch?v=hgf2Cqbfwa0) by Helen LaLousis and Barry R. Strutt has brilliant hues, dreamy imagery and romantic undertones that decorate the landscape as the backdrop to the somewhat elliptical and haunting lyrics. The theme hints on the issues of what fatigued spouses have to endure while waiting for their military-working mates to come home. "Half asleep, half awake/waiting for the day," guiding the viewer through the dreamscape of the little girl capturing her past, waiting for her childhood crush to comeback from the war.
"Barry Strutt's latest music video, "Waiting for the Day," is a triumph. The song and lyrics are haunting and timely, and powerfully convey a universal message of hope and loss. Carolyn Leonhart delivers a stirring performance, her voice and natural beauty always a joy to behold." - Randy Sandke (Author of Harmony for the New Millenium)
"The goal of this tune is to get it to the ears of Jill Biden so that it can be filtered into the work she does with military families as well as garner attention from NARAS for a nomination for a Grammy," says Strutt.
The Jazz Network Worldwide is happy to feature a song that captures the sacrifice, courage and dedication of the military families that allows us our freedom, it gives us the insight as to the hope for peace and a safe journey home" says Jaijai Jackson, creator of The Jazz Network Worldwide.
Be sure to catch the feature on The Jazz Network Worldwide (http://www.thejazznetworkworldwide.com) To learn more and to purchase go to http://www.waitingfortheday.us.