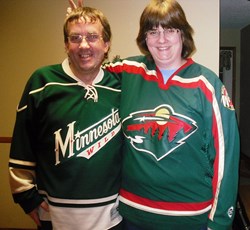 Lisa's experience and easy writing style brings hope of eminent victory over the guilt often carried by those who are victimized.
(PRWEB) September 17, 2013
Nobody likes to be wrong, but emotionally abusive partners take it to a whole new level. Instead of owning up to mistakes and working with their partner for a better relationship, abusive men inflict mental torment on their victim by blaming her for the problems, punishing her with silence, exploding into rage or living in complete denial. The author of "Emotional Assault: Recognizing an Abusive Partner's Bag of Tricks" knows this all too well after 16 years of living with a husband who absolutely refused to accept responsibility for anything. She discusses several of these abusive tactics in the book to provide the reader with encouragement to recognize when her partner is playing dirty.
The author is quick to point out that no relationship, or the people in them, is perfect. A person is not automatically abusive if he occasionally displays some of these traits. It is the frequency and severity that matters. This book arms the reader with a wealth of information to help her determine if her relationship is healthy. It also discusses the feelings and experiences a woman may go through after leaving an abusive relationship behind for good. It is a tremendous comfort for women who feel like no one understands what they are going through because their partner only acts out his hurtful and confusing behavior behind closed doors.
Emotional Assault: Recognizing the Abusive Partner's Bag of Tricks
Paperback ISBN 978-1482704891
Kindle ISBN 978-1-63003-088-9 Free download for Amazon Prime members
About the Author: Lisa Kroulik works as an online copywriter and is available to help clients with their content creation needs. She had written nearly 10,000 articles geared towards search engine optimization in her 2 1/2 year career. She also publishes online articles on a variety of topics at Hub Pages and Yahoo Contributor Network. Kroulik wrote "Emotional Assault" due to the tremendous support she received on her articles on emotional abuse and narcissism.