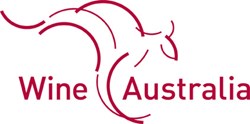 We're opening the world's wine and food connoisseurs' palates, hearts and minds to the diversity, quality and regionality of our world-leading wines while creating an appetite for our fresh produce and creative cuisines.
Adelaide, Australia (PRWEB) September 17, 2013
More than 750 of the world's leading wine trade professionals including retailers, sommeliers, importers, distributors, wine media and Australian wine producers will have their palates opened to Australia's best wines over the next three days at the biggest Australian wine forum ever staged - Savour Australia 2013 - which kicks off in Adelaide today.
The event, hosted by Wine Australia, will provide a full immersion into Australian wine and food through business sessions led by some of the world's leading authorities on wine, consumer trends, and retailing; themed lunches and dinners prepared by some of Australia's top chefs; a Grand Tasting featuring wines from more than 170 Australian wineries and intimate Landmark Australia tastings, which will showcase Australia's ultimate wine offerings.
Wine Australia's Chief Executive Andrew Cheesman said the event aimed to get the world's wine influencers excited about and engaged with Australian wine.
"We're opening the world's wine and food connoisseurs' palates, hearts and minds to the diversity, quality and regionality of our world-leading wines while creating an appetite for our fresh produce and creative cuisines," Mr Cheesman said.
"Through Savour Australia 2013, we want to ignite the world's interest in Australian wines and help get more quality Australian wines onto the world's retail shelves and wine lists.
"Ultimately, through this event, we want to generate a renewed focus on the Australian wine category with expanded Australian wine portfolios in all our markets."
Wine Australia's General Manager, Market Development, James Gosper, said the event would re-energise the world's wine trade and provide new perspectives on Australian wine.
"The buzz among the world's wine trade has been palpable in the lead up to the event and we're looking forward to continuing that momentum over the next few days and beyond, as we challenge the world's perceptions of Australian wine," Mr Gosper said.
"The time is right to remind the world about our innovative and high quality wines with China now the biggest market for Australian bottled exports above $7.50 per litre, an improved sentiment shift in the US and increasing recognition of quality Australian wines, and Australia the number one category in the UK.
"On top of that, Tourism Australia's new food and wine focus, which will be announced today at Savour Australia 2013, will help forge a strong identity in the marketplace about Australia's incredibly diverse, unique and top quality wine and food experiences.
"This is an exciting new era in the promotion of our food and wine and will help our offering become more relevant to the decision making process for travel to and within Australia.
"It will help the wine industry extend its consumer reach on a scale we've not been able to achieve before and move the promotion of wine into the lifestyle space.
"Savour will ensure our trade partners understand how Australian food and wine is being promoted, enabling them to get behind it and leverage the investment being made.
"The sustainable development of the $4.3 billion wine sector is important for Australia in terms of export dollars, jobs – particularly in regional areas - and economic contribution.
"There are 30 million glasses of Australian wine consumed everyday around the world, produced by our 2,400 wineries and 6,200 grape growers from across 65 wine regions, which is a solid base from which to grow."
Australian cuisine and fresh produce will also be a focus of Savour Australia 2013, with some of Australia's top chefs bringing to life mouth-watering dishes. The chefs are:

Matt Stone, Executive Chef, Silo and Greenhouse;
Mark Jensen, Head Chef, Red Lantern;
Andre Ursini, Owner and Chef at Andre's Cucina; and
Ollie Gould, Head Chef, Stokehouse.
Food producers and seafood suppliers include:

Kris Lloyd, Head Cheese Maker, Woodside Cheese Wrights;
John Susman, Partner of Fishtales;
Matt Purbrick, Vegetable Producer; and
Tim O'Connor, Beef Processor, O'Connor Meats.
For the full event program, visit http://www.savour-australia.com or to tune into the Savour Australia 2013 buzz on twitter follow @wine_australia, #savouroz.
The event has been made possible by a number of official partners and sponsors including:

Host state – the Government of South Australia;
The Australian Government Department of Agriculture, Fisheries and Forestry;
Partners Tourism Australia, Ultimate Winery Experiences of Australia, NAB Agribusiness, China Eastern, Australian and New Zealand Grapegrower and Winemaker and Riedel;
Diamond Sponsors – Jacob's Creek and Treasury Wine Estates;
Platinum Sponsors – Australia's First Families of Wine; McLaren Vale Grape, Wine and Tourism Association and Barossa Grape and Wine Association;
Gold Sponsors – Accolade Wines, Clare Valley Winemakers Inc and Australia Swan Vintage;
Silver Sponsors – Wines of Western Australia, Limestone Coast/Coonawarra, Mornington Peninsula Vignerons and the Adelaide Hills Wine Region.
Further information:
Angela Slade
Wine Australia's Regional Director, North America
email: angela.slade(at)wineaustralia(dot)com
cell: 415 819 5131