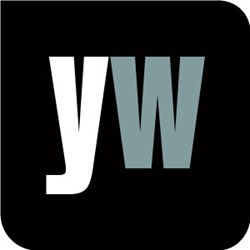 London, UK (PRWEB UK) 28 September 2013
On the 12th of June 2013, NHS Choices teamed up with the British Dietetic Association (BDA) to investigate the scientific evidence behind the health benefits of superfoods. In their article, "What are superfoods?" NHS Choices noted that while garlic, for example, contains a nutrient believed to help reduce cholesterol and blood pressure, an individual would have to eat up to 28 cloves a day to match the doses used in the lab, which has not yet been tried. Dietician and BDA spokesperson Alison Hornby commented, "No food, including those labelled 'superfoods,' can compensate for unhealthy eating. If people mistakenly believe they can 'undo' the damage caused by unhealthy foods by eating a superfood, they may continue making routine choices that are unhealthy and increase their risk of long-term illness." (http://www.nhs.uk/Livewell/superfoods/Pages/what-are-superfoods.aspx)
This inspired Yourwellness Magazine to take a closer look at three popular superfoods and their potential health benefits. According to Yourwellness Magazine, "Modern diets are rich in fats, sugar and salt, which may sometimes be the tastier option but it doesn't do anything for your health. Your body requires various nutrients in order to function effectively, so what you feed it is vital for a healthy and energised body. The better your diet, the lower your risk to diseases and illnesses will be, so you should aim for a balanced diet." (http://www.yourwellness.com/2013/02/three-top-superfoods-to-boost-a-healthy-diet/#sthash.s3ROAejq.dpuf)
Yourwellness Magazine explored three superfoods which can offer a wealth of nutrients and boost the immune system:
1. Blueberries: Blueberries can lower risk of heart disease, diabetes and even colds, as they are loaded with antioxidants, vitamin C and potassium.
2. Spirulina: This algae-based superfood is packed with more than one hundred nutrients and just a three gram serving can play host to greater levels of antioxidants, enzymes, vitamins and minerals than five servings of fruit and vegetables.
3. Spinach: As it is rich in iron, pigments and phytonutrients, spinach can help to improve eyesight, muscle tissue, bone health, skin, the nervous system and blood pressure.
To find out more, visit the gateway to living well at http://www.yourwellness.com.