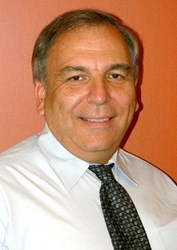 Retailers need to use all the e-tools available today in their marketing arsenal.
Bridgewater, NJ (PRWEB) September 18, 2013
"Retail Marketing has a new weapon for increasing retail sales," says Rocky Romeo, retail sales specialist. Thinking outside the box is key for retail survival. Store owners that are thriving today use insider knowledge of their products and service to help customers make informed buying decisions. Vendors can be a great source of insider knowledge because they need to know their product inside and out in order to explain it to store owners and the end consumer.
Retailers that offer this information in the form of an e-guide or even e-book have been having great success in expanding their communications and customer sales. If it's a skill that a customer needs in order to use a product effectively, videos can be used very effectively. Tandy corporation has been using leather craft videos for years showing leather work in a step by step sequence. All of this is available online direct to the consumer.
Savvy store owners even take their e-guides or e-book and sell it as a separate entity online at places such as Amazon.com and E-bay. Certainly a great place too is the store's website where it can be given for free or offered for sale.
When the e-book is combined with an effective automated followup system, it frees the owner to attend to other important tasks while assuring consistent customer interaction and future sales.
When the thought of writing an e-book is too daunting, it can be thought of as just a guide, perhaps just a few pages long. Some store owners have even isolated their best products and written specific insights as to choosing quality, style, colors and brand names. The more informed retail consumers are from retailers, the more loyal they seem to become. In essence, it defines you as the product expert that helps their shopping experience become much more enjoyable.
Rocky Romeo is a retail marketing and sales specialist residing in Bridgewater, New Jersey. He is a specialty retail consultant and keynote speaker to the retail trade.