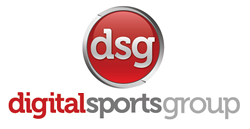 It is always an honour to have your work praised and featured on other websites.
(PRWEB UK) 19 September 2013
The popular sport website which features a large number of sports including Football, Motosport, Rugby, Tennis and Cycling was re-launched in January.
Sport.co.uk has been around for a while as a property of Media Corp until they sold it to Digital Sports Group recently. The site has been transformed from a rather ugly green and grey website into something rather more interesting. Its creators have used two new frameworks to great effect whilst also producing a slick mobile version.
The site is a nice mix of PA and AFP wire content, mixed with unique user content and stats across a very broad range of sports such as Football, Motorsport, Golf, Tennis, Cricket, Cycling and Rugby as well as US sports with a growing global audience such as NFL and NBA.
The site was re-launched in January of 2013 and has been earning much admiration from fans and professionals alike for its clean and fresh looks and high impact imagery and video. Sport.co.uk will be featured on the Sporting Network UK site along with other top Sports websites.
Head of Operations at DSG, Matthew Tait had this to say "It is always an honour to have your work praised and featured on other websites and journals as it shows that we are reaching people and providing a solid user experience to our fans. We have been launching a lot of new sites lately and sport.co.uk got the ball rolling and provided the data to inform future designs, those in tern will inform the next evolution of sport.co.uk. Design is a constant iterative process and we are always learning new things from sport fans."
Simon Boynton, Managing Director of DSG says that sport.co.uk will continue to break new ground for sport website design "Sport.co.uk was the first site to employ the fast and rich frameworks and we are pleased that our bold and elegant design philosophy is being recognised by the industry."
Digital Sports Group are the official partners of the PFA and publish sites such as football.co.uk, sport.co.uk and the Footymad network.