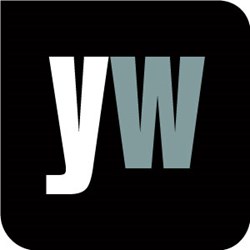 London, UK (PRWEB UK) 28 September 2013
A Norwich job centre has been criticised for refusing a Crohn's Disease sufferer use of the toilet, despite her carrying a 'Can't Wait' card, the Norfolk Eastern Daily Press reported on the 22nd of August. The article, "'Cruel and degrading' – verdict on treatment received by Crohn's sufferer," noted that Nicola Martin, 32, carries the card because the condition means she might need to 'use the toilet facilities urgently,' but staff at the Kiln House Jobcentre told her that use of the toilet was 'against job centre policy'. South Norfolk MP Richard Bacon commented, 'I am appalled by the cruel and degrading treatment my constituent had to endure. Mrs Martin was left feeling humiliated and in pain because job centre staff either wouldn't or couldn't understand her needs.' (http://www.edp24.co.uk/news/health/cruel_and_degrading_verdict_on_treatment_received_by_crohn_s_sufferer_1_2347957)
This inspired Yourwellness Magazine to investigate the causes of Crohn's Disease. According to Yourwellness Magazine, 'The exact cause of Crohn's disease is unknown. Most researchers think that it is caused by a combination of factors.' (http://www.yourwellness.com/2013/01/causes-of-crohns-disease/#sthash.FLzN9r2Z.dpuf)
Yourwellness Magazine outlined the five main contributory factors of Crohn's Disease:
1. Genetics. There are 32 different specific genetic mutations (alterations) that are more common in people with Crohn's disease than in the general population, and roughly three in 20 people with the condition have a close relative (mother, father, sister or brother) who also has Crohn's disease.
2. The immune system. In Crohn's disease, something disrupts the immune system, which sends a special antibody, known as tumour necrosis factor (TNF), to kill all bacteria, regardless of whether they are friendly or not.
3. Previous infection. A previous childhood infection may lead to an abnormal immune response in certain genetically susceptible individuals, causing the symptoms of Crohn's disease.
4. Environmental factors. The highest number of cases occurs in developed parts of the world, such as the UK and US, and Crohn's disease became much more widespread from the 1950s onwards. This suggests a link between the disease and modern, western lifestyles.
5. Smoking. Smokers are twice as likely to develop Crohn's disease compared with non-smokers.
To find out more, visit the gateway to living well at http://www.yourwellness.com.