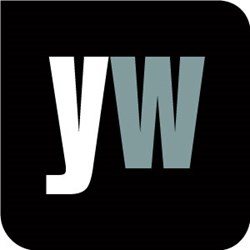 London, UK (PRWEB UK) 30 September 2013
Tyrone County Hospital in Omagh has secured enough funding to ensure the permanent provision of chemotherapy services for its cancer patients, the Ulster Herald reported September 13th. The article, "Chemotherapy funding a 'massive boost' for local cancer patients," noted that, as confirmed by the Western Trust, up to 20 patients per-week will be able to avail of the services, which include pre-assessment, chemotherapy treatment and patient education. Dr Kieran Deeny, a member of the Local Commissioning Group (LCG) who recommended the change, commented, "Patients have had to travel to Derry or Belfast for blood tests, assessments and cancer treatment for far too long. This will be a crucial step towards changing that." (http://ulsterherald.com/2013/09/13/chemotherapy-funding-a-massive-boost-for-local-cancer-patients/#sthash.UiHeaMJ0.dpuf)
With this in mind, Yourwellness Magazine took a closer look at the ins and outs of chemotherapy. According to Yourwellness Magazine, "Chemotherapy can be carried out in many different ways, depending on your specific circumstances… Deciding what treatment is best for you can often be confusing. Your care team will recommend what they think is the best treatment option, but the final decision will be yours. Before going to hospital to discuss your treatment options, you may find it useful to write a list of questions to ask the doctor in charge of your care." (http://www.yourwellness.com/topics/menu/health-a-z/information-of-cancer/information-of-chemotherapy/#sthash.uyDgjBfi.dpuf)
Yourwellness Magazine outlined three things to consider during chemotherapy treatment:
1. Other medications. Other medications, including over-the-counter medicines and herbal remedies, could react unpredictably with the chemotherapy, and so it's vital to consult the medical team before taking other medications.
2. Pregnancy. As the medications used in chemotherapy can cause birth defects, women should avoid becoming pregnant when on the treatment. Barrier methods of contraception, like condoms, should be used while having chemotherapy and for at least six months after the treatment has finished.
3. Side effects. Chemotherapy usually causes severe side effects such as hair loss, fatigue, nausea and vomiting.
To find out more, visit the gateway to living well at http://www.yourwellness.com.