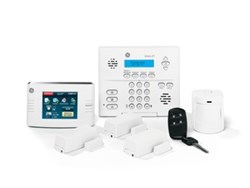 We take a personalized approach to home security. We begin with a home security assessment to ensure that we're designing a system that best fits your concerns and needs.
Pittsburgh, Pennsylvania (PRWEB) September 17, 2013
GuardMe Security, a premier provider of integrated and monitored home security systems, is pleased to announce the expansion of their home security services into the neighborhoods and communities across Pennsylvania. As an exclusive home security system provider with over 15 years' experience in the home security and commercial alarm system business, GuardMe will now provide their monitored home security systems in Pennsylvania. GuardMe Security is uniquely positioned to deliver the highest quality home security monitoring services complemented by the latest in home integration features like remote home monitoring, video surveillance, and home systems integration to the homeowners of Pennsylvania.
Among the top home security solutions on the market available to customers through GuardMe Security include the following:

Burglar and break-in monitoring and alarms—immediate alerts when an intruder is in your home
Fire, smoke, and heat monitoring and alarms—save lives and property with timely response to emergencies that turn into disasters very quickly
Full-featured camera security and remote monitoring—your digital 'eyes' even when you are not around
Fully integrated home automation—save energy, save money and run your home more efficiently than ever before
24-hour professional monitoring services—round-the-clock peace of mind for you and your family
As Pennsylvania crime statistics report sharp increases in home robberies and burglaries, the homeowners of Pennsylvania are starting to take a hard stand against home invasions and crime. Time and again, research proves that neighborhoods with home security systems are those that have the lowest rates of crime across the neighborhood.
"We take a personalized approach to home security. We begin with a home security assessment to ensure that we're designing a system that best fits your concerns and needs," said Craig Metzger, president, GuardMe Security. "We believe it's important for today's homeowners to have a home security system that they can rely on but also makes their lives easier. The integration of your home security system with your smartphone or tablet makes monitoring your home far more accessible than in the old days."
The team at GuardMe Security continually strives to include the latest technology and most advanced integration features into their home security systems. The company's goal is to ensure that the homeowners of Pennsylvania have the safety and security they need in their homes and when they're away from their homes. The long list of satisfied GuardMe Security customers proves that their lifestyle has been improved with the installation of a home security system from GuardMe Security.
About GuardMe Security:
GuardMe Security is a premier provider of monitored home alarms, commercial security systems and automation solutions. With expert installation and custom design, GuardMe Security systems are being installed and monitored in many residential, commercial, industrial and new construction projects across Pennsylvania. Each installation includes the latest in high-quality security equipment and full 24/7 monitoring services.
Visit http://www.guardmesecurity.com/ for more information on home security in Pennsylvania, or call (800) 235-0644 to speak with a security expert.