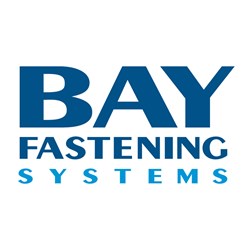 Bohemia, NY (PRWEB) September 19, 2013
Bay Fastening Systems, a full service distributor of engineered fastening systems, comments on an LA Times article titled "Across U.S., bridges crumble as repair funds fall short."
According to the article, published on September 3rd, there are thousands of bridges across the US in need of repairs. However, "between the recession, sequestration and congressional gridlock, money to fix them is scarcer than ever."
Dave Wisler, a Pennsylvania resident, was featured in the article. Three bridges near his residence are all in need of repairs, one of which was closed after drivers reported a humming noise and rattling windows as they crossed the bridge. It now takes him fifteen minutes to reach the barn that he is repairing, even though the barn is only 300 yards away.
The article cites multiple reasons for the lack of proper bridge repairs in Pennsylvania and across the Unites States. "First, the recession crippled local budgets, cutting the money available for transportation projects. As states began to recover, the federal government adopted its own mandatory budget cuts via sequestration. Then last month, the federal legislation that annually funds transportation projects across the country hit a roadblock."
"It is easy to take for granted how valuable bridges are until they are closed for repairs, or due to safety reasons," notes Cliff Bernard, the President and CEO of Bay Fastening Systems, a blind rivet distributor.
The article also makes another observation – many bridges were built during 1950s, during the Eisenhower administration. Since these bridges were all built around the same time, they all require repairs at around the same time as well.
Bay Fastening Systems is a full service distributor of engineered fastening systems that include the blind rivet, pop rivet, drive rivet, solid & semi-tubular rivet, military spec rivet, lock bolt, inserts and specialized installation systems. Founded in 1962, Bay Fastening Systems has become a leader in the fasteners industry through its continuing commitment to quality service, deep product knowledge and consultation, and an easy ordering process.
#####