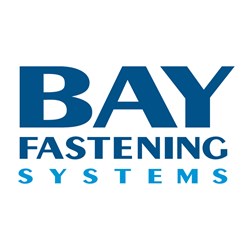 Bohemia, NY (PRWEB) September 24, 2013
Bay Fastening Systems, a full service distributor of engineered fastening systems, comments on a Kansas City Star article titled "KC Council committee endorses streetcar construction contract."
According to the article in the Kansas City Star released on September 5th, the Kansas City Council is in the process of deciding whether or not to approve a streetcar construction contract. The city's Transportation and Infrastructure Committee has already voted to award the contract to a joint venture between Herzog Contracting Corp. and Stacy and Witbeck. However, the contract still needs to be approved by the full council.
According to the article, "advocates said they are not yet sure it has majority council support." There are concerns about "who will oversee construction of a 2-mile streetcar route from River Market to close to Union Station." Other worries include that the "selection process was subjective and could hurt local union workers' chances of getting jobs on the project." There are also questions about "whether the Herzog-Stacy bid was really the lowest and best."
"Streetcars are a unique form of public transportation," says Michael Eichinger, the Vice President and COO of Bay Fastening Systems, a pop rivet distributor. "Not only do they serve a functional purpose by transporting commuters around, but they also add to the aesthetic appeal of the city."
The Mayor, Sly James, supports the project moving forward. He "urged the committee to support the recommendation and to keep the project momentum going," according to the article.
Bay Fastening Systems is a full service distributor of engineered fastening systems that include the blind rivet, pop rivet, drive rivet, solid & semi-tubular rivet, military spec rivet, lock bolt, inserts and specialized installation systems. Founded in 1962, Bay Fastening Systems has become a leader in the fasteners industry through its continuing commitment to quality service, deep product knowledge and consultation, and an easy ordering process.
#####