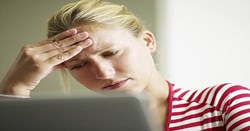 "This Movement against Bullying needs to gain more momentum and that only happens with sharing knowledge and experience and truly empowering children to stand up for their safety online and everywhere."
London, UK (PRWEB) September 21, 2013
Marie Krag, MA Psychotherapist/Counselor in the United Kingdom, talks to NoBullying.com today about what everyone should know about the many pictures of Bullying. There is no one side to bullying but rather several sides, images and pictures of Bullying.
When asked about her definition of a bully, Marie said, "A person that intimidates another to control, disrespect, or frighten them."
As for signs to watch out for if a child is being bullied, she said, "Not wanting to go to school, falling grades and being more silent."
Marie Krag stresses the need for an open relationship between parents and child. "I think an open discussion about bullying is to ensure the child that they won't make it worse by going to the school to report it."
She also highlights the fact that the bullied victims may suffer from "lack of self- confidence, fear of those, mistrust of others."
In the interview, Marie also addressed bullying at work and bullying in relationships as well as explaining the growing need for stricter anti-bullying policies in schools and the need for learning the current methods of communication technology.
Marie Krag has a M.A in Humanistic Psychology and a British Hypnosis Research Centre Diploma and an NLP Practitioner. She has an Alcohol and Drug Abuse Certificate and Eating Disorders Certificate. Aside from over 20 years of practice, she has been teaching counselling and psychotherapy courses at the Central School for Counselling and Therapy in London.
Macartan Mulligan, Co-Founder of Treze, said, "We are thrilled about the vast array of experts in the field willing to share their knowledge and experience with us to combat bullying." He added, "This Movement against Bullying needs to gain more momentum and that only happens with sharing knowledge and experience and truly empowering children to stand up for their safety online and everywhere."
Mulligan encourages experts from all over the world to join the Movement against Bullying by contributing to NoBullying.com via media(at)nobullying(dot)com.
He added that parents and teachers should make a point to educate the younger generations about the sad outcome of bullying online and off line.
NoBullying.com features many pages dedicated to parents, teens, teachers, health professionals as well as posts related to cyber safety and the latest news about law making concerning curbing Bullying worldwide as well as inspirational Bullying Poems and Bullying Quotes.
The website makes a habit of updating its bullying statistics and cyber bullying statistics regularly because it is essential to understand how widespread the bullying epidemic is.
He also added that anyone suffering from bullying in any form or way can always reach out to the team of NoBullying and they will be given advice on how to stand up to bullying or protect themselves online.
The founders of the website hope that viewers can truly learn about bullying definition as well as school bullying and workplace bullying and put a serious effort to making it stop by education and caution and not by violence. NoBullying.com is not a mere website but an actual movement against bullying.