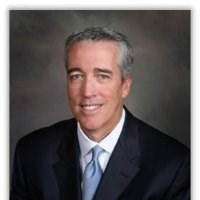 ORTEC is dedicated to fundamentally changing the landscape of our customers business, helping them reimagine success and implementing innovative new concepts.
Atlanta, GA (PRWEB) September 17, 2013
A privately held Atlanta-based supply chain software provider, ORTEC, is hosting its annual conference OPTIMUS 2013 Optimization Reimagined at the Intercontinental Hotel in Atlanta. Some of the world's leading authorities on operations research, supply chain logistics optimization and corporate transformation will speak at the conference. ORTEC customers will be sharing their success stories including The Coca-Cola Company, Walmart and SIRVA. ORTEC is the world's leading provider of truck routing and load building software.
"We are honored that ORTEC optimization software has been recognized with so many awards in 2013," stated Jeff Wilson, ORTEC President. "ORTEC is dedicated to fundamentally changing the landscape of our customers business, helping them reimagine success and implementing innovative new concepts."
ORTEC Wins Prestigious Awards in 2013 for its Optimization Software
ORTEC received the 2013 GBC Health Business Action Award and Computerworld Honors for its work optimizing global health care on behalf of North Star Alliance. ORTEC and North Star Alliance have opened a system of Roadside Wellness Centers (RWCs) that provide health care and treatment facilities to transportation workers throughout Africa. In conjunction with ORTEC's customized client health registration and passport system, the Corridor Medical Transfer System (COMETS), patient information can be accessed from any RWC. The COMETS system provides the staff at RWCs with a user-friendly application that withstands both power outages and breakages in service connectivity. ORTEC supports North Star on a pro-bono basis as part of its Optimize the World global sustainability program.
Supply Chain Brain awarded ORTEC with the 2013 Supply Chain Brain Top 100 Great Supply Chain Partners honor and ORTEC was also lauded with the Consumer Goods Technology Readers Choice Award. ORTEC is currently providing five of the world's top ten CPG companies with innovative optimization software.
ORTEC Partners Gather at OPTIMUS 2013
ORTEC is also pleased to welcome several partners who are demonstrating new technologies including: Datalliance, Tools Group, XRS, Greenmile, AIMMS, Apacheta, CADEC, Here, Slimstock, DCT Mobile Solutions, MTEK, INFORMS and the Georgia Center of Innovation for Logistics. The OPTIMUS 2013 app was created by ORTEC sister company Living Data.
About ORTEC
ORTEC is a leading provider of advanced planning and optimization solutions and services. ORTEC optimization software results in optimized fleet routing and dispatch, vehicle and pallet loading, workforce scheduling, delivery forecasting, logistics network planning and warehouse control. ORTEC offers stand-alone, custom-made and SAP® certified and embedded solutions, supported by strategic partnerships. The recipient of the 2012 Franz Edelman Award for Operations Research Excellence, ORTEC has recently won awards from Computerworld, Supply Chain Brain, Consumer Goods Technology and GBC Health. ORTEC has over 1,750 customers worldwide, 700 employees and offices in Europe, North America, South America and the Pacific Region.