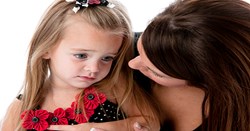 We are thrilled about the vast array of experts in the field willing to share their knowledge and experience with us to combat bullying.
London, UK (PRWEB) September 22, 2013
Pam McMurtury speaks to NoBullying.com about the danger of bullying and how to fight the danger of bullying through family values and understanding children.
Pam McMurtry is a parent of seven, author and artist. She has two children who have the symptoms of Asperger's Syndrome and have experienced exclusion and bullying.
In her own words, Pam says, "As I've studied behavior, I wondered if teaching tolerance and respect might be a proactive approach to helping end bullying."
She says, "Bullying has become more extensive and sophisticated. Parents should set boundaries for tech equipment. Know who their kids' friends are, where they are and who they are with. Follow them on social media sites and know their passwords."
Pam adds, "Since the schools have worked to reduce bullying, physical attacks have gone down, but cyber-bullying has increased about 83%. I think parents need to become more involved in teaching their children to stop these behaviors."
She points out that "Unfortunately, kids in school still pick on those who are different or don't have adequate social skills or insulation. Some forms of bullying include: physical attacks, destroying property or clothing, calling names, starting rumors, cyber bullying."
She advises the parents, "If the bully has been confronted and won't stop; teach the child to get help immediately. They need to know it's not their fault, even if they did do something to provoke the bully. Never tell the child to fight back; the child could get hurt, suspended or expelled. If it's a problem at home, they need to tell someone they trust."
Her most resonating advice is "Each of us can help by teaching and expecting respect, love and tolerance. Treat others how you would like to be treated and remember, what goes around, comes around."
Macartan Mulligan, Co-Founder of Treze, said, "We are thrilled about the vast array of experts in the field willing to share their knowledge and experience with us to combat bullying." He added "This Movement against Bullying needs to gain more momentum and that only happens with sharing knowledge and experience and truly empowering children to stand up for their safety online and everywhere"
Mulligan encourages experts from all over the world to join the Movement against Bullying by contributing to NoBullying.com via media(at)nobullying(dot)com
He added that parents and teachers should make a point to educate the younger generations about the sad outcome of bullying online and off line.
NoBullying.com features many pages dedicated to parents, teens, teachers, health professionals as well as posts related to cyber safety and the latest news about law making concerning curbing Bullying worldwide as well as inspirational Bullying Poems and Bullying Quotes.
The website makes a habit of updating its bullying statistics and cyber bullying statistics regularly because it is essential to understand how widespread the bullying epidemic is.
He also added that anyone suffering from bullying in any form or way can always reach out to the team of NoBullying and they will be given advice on how to stand up to bullying or protect themselves online.
The founders of the website hope that viewers can truly learn about bullying definition as well as school bullying and workplace bullying and put a serious effort to making it stop by education and caution and not by violence. NoBullying.com is not a mere website but an actual movement against bullying.