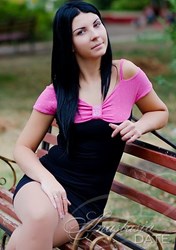 (PRWEB) September 17, 2013
AnastasiaWeb is celebrating this month as it announces exciting news. The company has achieved its highest number of new memberships in one single month! The leading online dating website is continuing to attract thousands of new members from all over the world. Members are attracted to the innovative dating site which offers a unique combination of dating technology and a premium exclusive service.
AnastasiaWeb has been a leader within the dating industry for over two decades, so the company is no stranger to significant corporate achievements. It has been winning accolades from the industry and its customers for many years. It is often praised for its high quality service and innovative use of technology.
The huge growth in membership figures over the last month are an indication of the popularity of the service and of the hard work and commitment shown by the AnastasiaWeb team. The company is delighted to see such a huge increase and excited to have broken all previous records for new membership figures.
AnastasiaWeb is the dating website of choice for successful and attractive men and women from all over the world. The site attracts an extremely high caliber of member. Most of the gentlemen members are successful professionals and entrepreneurs.
And the ladies, who grace the website with their charming presence, are equally amazing! Many of them are also successful professionals, a number of them run their own businesses, and all of them are breathtakingly beautiful. AnastasiaWeb puts these wonderful people in touch with each other by giving them a state-of-the-art online space where they can connect, chat and build lasting relationships.
Members can relax and enjoy online dating from the privacy of their own homes, or wherever they are, using the fantastic new AnastasiaWeb mobile app. The app, which was successfully launched a few months ago, is available from Google play. It is growing in popularity too, as increasing numbers of members download it so they can enjoy dating wherever they are.
AnastasiaWeb is the top choice for over four million members, and the company hopes to reach 5 million within the next year. The unique combination of beautiful web design, fast and reliable online dating technology, and the most beautiful, successful people in the world, is making the dating service irresistible to hundreds of people every day.
The company reported recently that daily visits to the website, and all the social media platforms, are increasing all the time. Members just can't seem to get enough of the opportunity to connect with each other using such a well-developed, creatively enhanced and effective online space. Online dating has never before been so attractive, safe or successful!
By creating an online environment where successful people can connect and meet with other attractive singles, AnastasiaDate.com has positioned itself as one of the world's leading dating sites. And with the latest record breaking figures in new memberships, it seems this trend will continue well into the future.
About AnastasiaDate
AnastasiaDate is the leading international dating service that facilitates exciting and romantic companionship with beautiful and interesting women from all over the world. Founded in 1993 by a Russian-American couple, AnastasiaDate now has over 4 million international users and attracts more than 10 million online visits monthly. Additionally, over 1.5 million conversations are exchanged onsite daily. AnastasiaDate is committed to member safety, customer satisfaction and the ongoing pursuit of innovation. Headquartered in Moscow and New York with additional representation in every country it touches, AnastasiaDate provides a high level of customer service to a worldwide clientele. AnastasiaDate users are able to communicate across a variety of top-notch multimedia platforms, including Video Chat and a mobile app for Android devices available in the Google Play store.