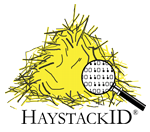 New York, New York (PRWEB) September 16, 2013
Haystack Information Discovery (HAYSTACKID), a leading provider of risk management and end-to-end technology-driven litigation preparedness and eDiscovery services, announced today that it is a Silver Sponsor of the Federal Bar Association's 2013 Annual Meeting and Convention which will take place in San, Juan, Puerto Rico, at the end of September.
The Federal Bar Association (FBA) holds this meeting, which will take place this year between September 26 and the 28, to bring together some of the greatest minds in law and litigation technology from across the United States. There will be various informational sessions and discussions that relate to a wide breadth of current and emerging trends in the legal sector.
The FBA supports its members with advocacy, networking, leadership and learning, leveraging events such as this annual conference to strengthen communication between the bar and the bench.
Jason M. Glass, HAYSTACKID's Vice President of Client Services, will be among those speaking at the event in San Juan.
"We are very excited to get down to San Juan and experience this great event that the FBA puts on each year," Nicole Goddard, Chief Operating Officer at HAYSTACKID, explained. "HAYSTACKID's entire leadership team will be there to support the FBA, and we are proud that Jason will be once again speaking at such a prestigious event."
Robert DeSousa, the National President of the FBA, will be attending the event as well.
"I am looking forward to a tremendous Annual Convention in San Juan, Puerto Rico. HAYSTACKID's support of the federal judiciary is very important to the Federal Bar Association, and we are most grateful for their participation in this year's FBA Annual Convention," Mr. DeSousa explained.
About the Federal Bar Association
The Federal Bar Association (FBA), founded in 1920, is dedicated to the advancement of the science of jurisprudence and to promoting the welfare, interests, education, and professional development of all attorneys involved in federal law. Our members run the gamut of federal practice: attorneys practicing in small to large legal firms, attorneys in corporations and federal agencies, and members of the judiciary. The FBA is the catalyst for communication between the bar and the bench, as well as the private and public sectors.
About Haystack Information Discovery
Haystack Information Discovery ("HAYSTACKID") provides corporate customers and their counsel with low-cost predictability options that allow accurate budgeting and forecasting of their discovery expenses without the additional cost of software, hardware, or implementation fees. With office across the world and processing centers throughout the United States, HAYSTACKID is ready and able to handle your largest case, and save your organization a tremendous amount of time and money.
Haystack Information Discovery is headquartered in New York City with offices in Boston, Chicago, San Francisco, Denver, San Diego and Paris, France.
Continue to visit us at http://www.haystackid.com or call (877.942.9782).
Contact:
media(at)haystackid(dot)com
877.9.HAYSTACK (877.942.9782)