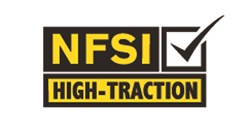 Our goal is to build a comprehensive network of organizations, associations, unions, and other stakeholders impacted by the growing costs of slips, trips and falls - Russell Kendzior, president of NFSI
Southlake, TX (PRWEB) September 18, 2013
The non-profit National Floor Safety Institute (NFSI) has formed a Slip/Fall Prevention Coalition to reduce slips, trips and falls and related injury. The coalition consists of the NFSI Board of Directors (BOD), NFSI members, and non-member organizations seeking to advance the health and safety mission of the NFSI.
"Our goal is to build a comprehensive network of organizations, associations, unions, and other stakeholders impacted by the growing costs of slips, trips and falls," said Russell Kendzior, president of NFSI. "The problem cannot be solved by the NFSI alone, but NFSI will serve as catalyst to advance the discussion."
The first NFSI coalition involves a consortium of prominent organizations interested in the prevention of slip, trip and fall (STF) incidents in restaurants and foodservice environments, where these events are a leading cause of occupational injuries.
The Boise-based Healthy Facilities Institute® (HFI) Educational Center and Website will provide marketing support and exposure within the facilities cleaning industry.
The Institute of Inspection, Cleaning and Restoration Certification (IICRC) and the World Floor Covering Association (WFCA) will also directly support the outreach.
Coalitions will be formed or strengthened in markets of the AARP (elderly Americans), Foodservice (e.g., National Restaurant Association), Retail (e.g., National Retail Federation), Hospitality (e.g., IEHA, AH&LA), Institutional Cleaning (e.g., IEHA, ISSA), and Education (e.g., National PTA, ASBO) sectors among others.
Members of the Slip/Fall Prevention Coalition will be recognized in NFSI literature and membership materials.
For more information about joining a market-specific NFSI Slip/Fall Prevention Coalition, please contact Laura Cooper at laurac(at)nfsi(dot)org/.
About National Floor Safety Institute (NFSI)
The National Floor Safety Institute was founded in 1997 as a not-for-profit 501 (c) (3) organization whose mission is to aid in the prevention of slips, trips-and-falls through education, research, and standards development. The NFSI is led by a fifteen-member Board of Directors representing product manufacturers, insurance underwriters, trade associations, and independent consultants. Visit http://www.nfsi.org.
About HFI
The Healthy Facilities Institute® (HFI) Educational Center and Website strives to provide authoritative information for creating and maintaining clean, healthy indoor environments. Visit http://www.healthyfacilitiesinstitute.com.