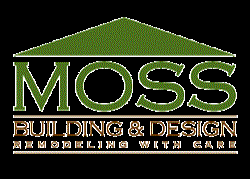 Empowering women and girls with the knowledge, skills, and confidence to do the small jobs themselves is a great way to start a relationship based on trust
Chantilly, VA (PRWEB) September 16, 2013
The professionals at Moss Building & Design, will be presenting their brand new HandyGirl 101 workshop, teaching young girls and their mothers how to cut and lay tile, on September 22, 2013 at 1pm at the Capital Home Show in Chantilly, VA. This free program is part of Moss' commitment to giving back to the community in which it operates.
This new series of workshops are a spinoff of the popular HandyMOM 101 DIY series, and has been created specifically for girls in Northern Virginia interested in learning DIY skills.
Moss wants to empower young girls and women to reinforce the message of independence and resourcefulness in their everyday lives.
Moss will be taking volunteers from the audience at the show and each young lady who participates will receive a patch suitable for Girl Scout uniforms or trading. And their mother's will receive a $50 coupon for Moss Home Services. Audience members will be eligible to participate in a raffle to win a FREE Handyman For A Day!
"Moss has built its reputation by being a company that cares about its customers and their homes. Now we're extending that care to the community by helping women and now young girls tackle jobs they might have thought they needed a professional to handle. Empowering women and girls with the knowledge, skills, and confidence to do the small jobs themselves is a great way to start a relationship based on trust," said Co-Owner, Jason Hampel.
You can find Moss at booth 414 to learn more about the remodeling services and home services they offer. Moss Building & Design specializes in remodeling additions, kitchens, bathrooms and basements, while offering an array of home services with Moss Home Services.
Homeowners wishing to learn more about Moss' remodeling services in Northern Virginia; including additions, kitchens, bathrooms, basements and home services, or would like a free consultation, are encouraged to contact Moss or visit the company website at http://www.mossbuildinganddesign.com.
About Moss Building & Design and Moss Home Services:
For home improvement in Northern Virginia, you can count on Moss Building & Design. Moss Building & Design and Moss Home Services are award-winning, family-owned residential remodeling and home services companies located in Chantilly, Virginia. Since 2001, they have established a reputation for excellence in remodeling additions, kitchens, bathrooms and basements and performing home services throughout Northern Virginia. Their customers see them as a trusted partner and they are very proud of their exceptional 80% repeat customer and referral rates. Moss Building & Design has won consumer awards such as Angie's List Super Service Awards for the last three years and has an A+ rating from the Better Business Bureau, as well as many other industry building and design awards.