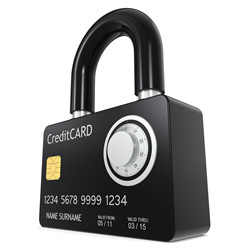 PCI Compliance Documentation Templates Now Available for Immediate Download
Dallas, TX (PRWEB) September 17, 2013
PCI compliance documentation templates are available for immediate download from the PCI DSS experts at pcipolicyportal.com. Merchants and service providers now have a proven and trusted source in obtaining industry leading, high-quality PCI policies and procedures for compliance. Since 2009, pcipolicyportal.com has helped thousands of businesses all throughout North America – and the globe – by providing the very best set of PCI compliance documentation templates found anywhere today. The PCI Policies Packets, available for immediate download, contain all the essential policies, procedures, tips, guidelines, and other critical documentation for becoming compliant in an efficient and cost-effective manner.
Specifically, the PCI templates include the following material and supporting templates:

Section I: Detailed, step-by-step process for becoming PCI compliance - exclusively authored by payments experts with a focus specifically on merchants and service providers needing clear and concise directions for PCI DSS certification.
Section II: Comprehensive set of policies and procedures developed specifically for PCI compliance as required by the PCI DSS standards.
Section III: High-quality, PCI DSS information security manual as mandated also by the PCI DSS standards for PCI compliance.
Section IV: Certificate of compliance to be self-awarded upon meeting all requirements for PCI compliance.
PCI templates will save merchants and service providers hundreds of hours and thousands of dollars when it comes to putting in place comprehensive, PCI DSS specific policies and procedures.The Payment Card Industry Data Security Standards mandates continue to evolve - meaning, compliance with PCI DSS is becoming a serious topic. Trust the experts at pcipolicyportal.com and the industry leading PCI compliance documentation templates.