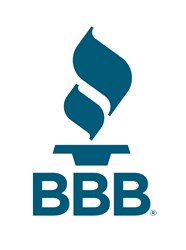 New York, New York (PRWEB) September 16, 2013
Organizations meeting all 20 BBB Wise Giving Alliance Standards for Charity Accountability achieve significantly higher fundraising revenue, according to a new research study. The study concluded that "meeting BBB Standards for Charity Accountability is positively associated with increased levels of public support as measured by fundraising revenue."
The study was conducted by Professor Greg Chen of the Baruch College School of Public Affairs, City University of New York, and funded by BBB Wise Giving Alliance (BBB WGA) and the Education and Research Foundation of BBB of Metropolitan New York (BBB NY). The study results indicate that meeting all BBB charity standards was associated with a 13.5% increase in fundraising revenue for the Metro New York charity sample and an 8% increase in fundraising revenue for the national charity sample, controlling for documented key variables.
Professor Chen studied multiple datasets, including nationally soliciting charities that are reported on by BBB WGA and Metro New York area soliciting charities that are reported on by BBB NY. These two Better Business Bureau organizations are legally separate and independently staffed, but use the same standards and implementation guidelines in their charity review programs. Both national and Metro New York BBB Charity Reviews are completed at no charge to charities, and BBB charity reports are available online for free public access.
This new study reinforces the findings of a 2009 academic study by Professor Chen that used a previous dataset from the Metro New York BBB Foundation's Charity Review Program. That study also found that "Meeting BBB standards is associated with higher levels of public support." (Chen, G. Nonprofit Management & Leadership, 2009, 19 (3), 349-365)
"This fresh evidence is an important confirmation that both nationally and locally soliciting charities demonstrate greater success with their fundraising efforts when they meet all BBB Standards for Charity Accountability," said Claire Rosenzweig, President and CEO of both BBB Serving Metropolitan New York and the NY BBB Education and Research Foundation.
Art Taylor, President and CEO of the BBB Wise Giving Alliance, said that "We have always believed that BBB Standards for Charity Accountability present baseline practices that can help charities grow stronger and perform more effectively. It's great to see research documenting that BBB Accredited charities show better fundraising results. I hope this will encourage charities to look at the BBB Standards as a valuable planning and management tool."
BBB's 20 Standards for Charity Accountability provide guidance for charities on practices such as nonprofit governance, accuracy and transparency of fundraising solicitations, financial management and reporting, and evaluation of charity effectiveness. BBB charity reports, prepared using the BBB Standards, are published to help donors identify and support charities using accountable practices. Charities that participate in a BBB review make voluntary disclosures of information beyond that typically included in financial statements and government filings. This information is used to develop a full BBB report for the benefit of the public. Organizations meeting all 20 of the BBB Standards for Charity Accountability in an independent BBB review are considered "BBB Accredited" and noted as such on BBB websites.
A total of about 11,000 national and local BBB charity reviews are available through the BBB system at bbb.org. There are currently about 1,300 BBB Wise Giving Alliance reviews of nationally-soliciting charities (give.org), as well as 810 BBB NY reviews of charities soliciting locally in the Metro New York area (ny.give.org).
ABOUT THE EDUCATION AND RESEARCH FOUNDATION OF BBB SERVING METROPOLITAN NEW YORK, INC.
The Foundation is a 501(c)(3) nonprofit organization established in 1967. It provides educational programs and services for charities, consumers, and businesses; encourages informed consumer support of charities; promotes charity transparency and accountability; conducts research; and provides educational volunteer intern opportunities to students who are potential charity and business leaders. It operates the BBB Charity Review Program which publishes BBB reports on 810 Metro New York area charities.
ABOUT BBB WISE GIVING ALLIANCE: BBB Wise Giving Alliance produces reports on about 1,300 nationally soliciting charitable organizations, and local BBBs report on another 10,000 local and regional charities. BBB Wise Giving Alliance does not rank charities but rather seeks to assist donors in making informed judgments by providing objective evaluations of national charities based on 20 standards that address charity governance, finances, fund raising, appeal accuracy, and other issues. The outcomes of the evaluations are available online at give.org. BBB Wise Giving Alliance is an affiliate of the Council of Better Business Bureaus.
ABOUT BBB: For more than 100 years, Better Business Bureau has been helping consumers find businesses, brands and charities they can trust. In 2012, consumers turned to BBB 124 million times for Business Reviews on more than 4.5 million companies and Charity Reports on 11,000 charities, all available for free at bbb.org. The Council of Better Business Bureaus is the umbrella organization for 113 local, independent BBBs across the United States and Canada, as well as home to its national programs on dispute resolution and industry self-regulation.