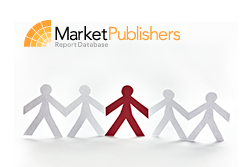 London, UK (PRWEB) September 16, 2013
Currently, the traffic generated by the global mobile networks exceeds 50 exabytes. Increased adoption and penetration of open source operating systems (OS) platforms along with a huge volume of traffic moving around the world give rise to new security threats: SMS spam, mobile malware, unlawful eavesdropping, cyber attacks, to name but a few.
By end-2013, the investments made in the development of the worldwide mobile device and network security industry are likely to surpass the USD 8.99 billion mark, propelled by the booming ecosystem. Yearly connected mobile device shipments are forecast to be in excess of notebook and PC shipments by over 1.59 billion units by end-2013. The overall mobile device and network security market is predicted to register a 21% CAGR during 2013-2020.
New research study "The Mobile Device & Network Security Bible: 2013 – 2020" drawn up by Signals and Systems Telecom has been recently published by Market Publishers Ltd.
Report Details:
Title: The Mobile Device & Network Security Bible: 2013 - 2020
Published: September, 2013
Pages: 284
Price: US$ 2,500.00
http://marketpublishers.com/report/telecommunications/networks/mobile-device-network-security-bible-2013-2020.html
The report provides an extensive overview of the global mobile device and network security market. It sheds light on the historic background of the industry, characterizes the actual market state, examines the major factors driving and restraining the market growth, and also contains a value chain analysis. The research study scrutinizes key submarkets, outlines the major market opportunities and challenges, covers deployment case studies and vendor service/product strategies. The report evaluates the competitive pressure, uncovers valuable details on the leading companies operating in the market, and contains insightful analyses of various geographical markets. Additionally, the future industry forecasts through 2020 are provided in the research study.
Report Scope:

In-depth analysis of the world mobile device and network security market.
Insightful overview of the key submarkets.
Present and historical data on the industry performance.
Examination of the major market drivers and restraints.
Value chain analysis.
Discussion of the top market challenges and opportunities.
Description of the competitive scenario.
Profiles of the leading companies participating in the market.
Regional and country markets analyses.
Future industry outlook through 2020.
More new research reports by Signals and Systems Telecom can be found at http://marketpublishers.com/members/snstelecom/info.html.
About Us:
MarketPublishers.com is a multilingual hypermarket offering a rich collection of comprehensive studies on various markets, sectors, industries, companies, etc. We perform professional services aimed to equip our clients with high-quality research products and support critical decision-making.