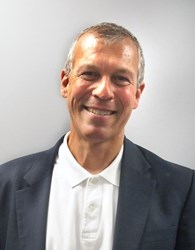 Boston, MA (PRWEB) September 18, 2013
Coverys is pleased to announce that Robert B. Hanscom has been named director of claim analytics and reporting, effective August 19, 2013. In this newly created role, Hanscom will play a pivotal role as Coverys builds its distinctive analytical capabilities and develops an enterprise-wide clinical coding unit to support the quality, integrity and analysis of all claims and risk management data.
"Bob has demonstrated success in managing the functions of data capture, coding, auditing and analysis for both claims and risk management," said Donna Miele-Cesario, chief information officer and chief claim officer of Coverys. "We look forward to utilizing his knowledge and experience to further develop our analytical efforts."
Hanscom brings over 14 years of industry experience previously serving as a senior vice president with CRICO Strategies and as the former senior vice president of Loss Prevention and Patient Safety with the CRICO Risk Management Foundation. Prior to beginning his career at CRICO, Hanscom served as vice president of clinical services and director of hospital operations at Lahey Clinic in Burlington, Massachusetts. He was employed by Massachusetts General Hospital as an administrative project manager following several years of practicing law in the state of Maine. Hanscom obtained his Juris Doctor degree from Pepperdine University School of Law and earned a Bachelor of Arts degree at Pacific Union College.
For more information about Coverys, contact Loren LeVasseur, public relations specialist, at (617) 946-8665 or llevasseur(at)coverys(dot)com.
About Coverys
Coverys is one of the top 10 medical professional liability insurance providers in the country based on direct written premium. Coverys member companies insure more than 25,000 physicians, surgeons, dentists, certified nurse midwives and allied healthcare providers, as well as more than 500 hospitals, health centers and clinics in 24 states from coast to coast. Coverys has net admitted assets of $3.3 billion, direct written premium of $368 million and policyholder surplus of $1.3 billion, as of December 31, 2012. In addition, Coverys member insurance companies Medical Professional Mutual Insurance Company ("ProMutual") and ProSelect Insurance Company ("ProSelect"), as well as ProMutual-sponsored Coverys RRG, Inc. ("Coverys RRG") have a Best's Rating of A (Excellent). MHA Insurance Company ("MHAIC") and Washington Casualty Company ("WCC") have a Best's Rating of A- (Excellent).
Coverys emphasizes physician education and patient safety, and the company is acknowledged as a leader in providing supportive risk management services and resolute claim defense to the healthcare community. Coverys also offers a variety of interactive and relevant continuing medical education (CME) activities to healthcare providers across the country. For more information visit the Coverys website at http://www.coverys.com. Timely industry and company news can also be found on the Coverys blog at coverys.wordpress.com, on Twitter (@Coverys) and on the company's Facebook page.