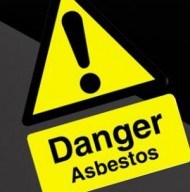 It is disappointing to read statements confirming that universities have failed to warn their students about the potential dangers.
Bolton, UK (PRWEB UK) 24 September 2013
A Freedom of Information request by The Guardian has revealed concern over the presence of asbestos in 38 universities in the UK (1). Out of the 88 institutions questioned, the University of Warwick had the highest number of bedrooms containing asbestos with 2,313, shortly followed by Cardiff University, confirming a total of1,500 bedrooms. (1)
Left undisturbed, the material is harmless, but damaged asbestos can cause fatal illnesses including mesothelioma, lung cancer and asbestosis. It is believed that approximately 4,500 people die every year in the UK because of exposure to the deadly fibres (2). Asbestos is now banned in the UK; however, buildings that were constructed before the year 2000 may still have asbestos in them.
The Association of Teachers and Lecturers expressed its deep concerns, after the information was revealed. Their spokesperson made the following statement:
"ATL has campaigned hard for a national audit to check for the presence and state of asbestos in all education establishments and for its safe removal. This discovery shows how necessary and urgent this is.
"We call on the government to take immediate action to ensure these bedrooms are checked, made safe and have the asbestos removed." (1)
Speaking to the Guardian, a spokesman for Warwick University said:
"The material containing asbestos in these rooms is fully sealed and completely safe, fully in line with all statutory requirements and good practice. We have a range of systems in place to ensure any damage in student accommodation is dealt with promptly, including a very active residential warden and tutor scheme." (1)
The main concern highlighted by campaigners is that a student may not report damages, because they are unaware that asbestos is present in their room. The University of Cardiff admitted that many students have not been warned, but they affirmed that their health was the university's main priority. A spokesperson said:
"Students are not told about the presence of asbestos in their rooms – the asbestos is in the form of artex and this material is recognised as being low risk."
"The health, safety and security of the students at Cardiff University are our main priority. If anything is reported or identified as deteriorated, or posing any additional risk, options are considered urgently, including removal." (1)
Commenting on the report, Asons Executive Thomas Fairclough said that:
"Awareness needs to be raised for circumstances where students' health is under threat. It is disappointing to read statements confirming that universities have failed to warn their students about the potential dangers.
"Regardless of the circumstances, if an individual has been exposed to asbestos, and developed a related disease, then they can potentially make a claim for asbestos compensation."
Asons Solicitors have a dedicated team of industrial disease specialists, dealing with cases of asbestos related diseases, giving people legal advice, particularly in the area of mesothelioma claims and asbestos claims.
Exposure to asbestos can be deadly, and Asons urge anyone who feels they may have been exposed to asbestos fibres to consult their GP immediately for a consultation and contact an industrial disease specialist for legal representation. To find out more information on asbestos claims and mesothelioma compensation, contact Asons at http://www.asons.co.uk or phone 01204 521 133.
(1) The Guardian - Students are sleeping in rooms that contain asbestos, 27/08/2013 theguardian.com/education/2013/aug/27/student-bedrooms-contain-asbestos
(2) Health and Safety Executive – Why is asbestos dangerous? hse.gov.uk/asbestos/dangerous.htm
About Asons Solicitors:
Asons Solicitors is a Bolton-based law practice that specialises in personal injury and industrial disease claims. Founded by brothers Imran Akram and Kamran Akram, Asons Solicitors has developed to become a young and dynamic law firm that delivers practical solutions to clients in times of difficulty. Their continued focus on their staff has seen them awarded with the Investors in People "Gold Award"; which is reflected in the professional and personable approach they take in working with clients. They strive to grow and to develop, and their supportiveness and attention to detail ensures that their clients use them time and again.
For further information contact:
Email: info@asons.co.uk
Website: http://www.asons.co.uk