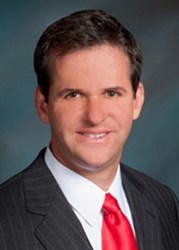 We're really excited to lend our support. I had the opportunity to participate last year with a few coworkers, and wanted to ensure that more people could attend this year
Atlanta, GA. (PRWEB) September 16, 2013
Keeping in line with its priority to give back to the community, Monge & Associates is sponsoring the "2013 Run for Justice" at One Step At A Time, a Decatur, Georgia shoe store that specializes in footwear for runners and walkers on November 9.
To lend extra support to the Atlanta Legal Aid Society, Scott Monge is extending this invitation to his entire office, runners, walkers, families, children and anyone else who is interested!
"We're really excited to lend our support. I had the opportunity to participate last year with a few coworkers, and wanted to ensure that more people could attend this year," says Monge. "In order to make that happen, the firm is covering entrance fees and sponsoring team members that want to join us."
Being a professional runner is not a prerequisite for winning as participants will compete within a variety of categories, including pets, children and strollers. Nonetheless, everyone will go home with their very own dri-weave t-shirt as an emblem of their participation.
Accident and Disability Attorneys of Monge & Associates is a law firm in Atlanta, Georgia that assists victims of motor vehicle accidents, slip & fall accidents, workers' compensation claims, social security disability and more.
###
For more information about this topic, or to schedule an interview with Scott Monge, email smonge(at)mongeassociates(dot)com.