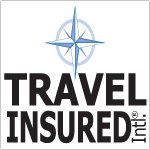 East Hartford, CT (PRWEB) September 17, 2013
Travel Insured International, a leading privately-owned travel insurance provider, has been named one of Connecticut's 2013 Top Workplaces by the Hartford Courant/FOX CT. The Hartford Courant and Fox CT have recognized 50 Companies and Organizations in Greater Hartford as the Top Workplaces of 2013. Any employer with at least 50 employees in Hartford, Middlesex, Tolland, New London and Windham counties was eligible to participate.
The Top Workplaces are determined based solely on employee feedback. The employee survey is conducted by WorkplaceDynamics, LLP, a leading research firm on organizational health and employee engagement. WorkplaceDynamics conducts regional Top Workplaces programs with 37 major publishing partners and recognizes a list of 150 National Top Workplace. Over the past year, more than 5,000 organizations and 1 in every 88 employees in the U.S have turned to WorkplaceDynamics to better understand what's on the minds of their employees.
Results of the 2013 Top Workplaces, by the Hartford Courant newspaper and Fox CT television, have been released in a special news publication, TV coverage on Fox CT and online directory at http://www.courant.com.
"We are honored to have been chosen as one of Connecticut's top workplaces for the second year," said Travel Insured's President, Jon Gehris. "It is truly a testament of our employees commitment to making our organization an employer of choice, as well as their character and quality as we continue to grow our business."
The Hartford Courant and FOXCT published the complete list of Top Workplaces on September 15th. For more information about the Top Workplaces lists and WorkplaceDynamics, please visit http://www.topworkplaces.com and http://www.workplacedynamics.com.
About Travel Insured:
Travel Insured International is one of the largest privately held travel protection companies in the US, and preferred supplier to over 5,000 travel agents, travel consortiums and wholesalers in the US and abroad. As a former division of the Travelers up until 1994, and originator of travel insurance in the US, you can say that the "travel protection" blood lines run deep. Travel Insured International's customer centric claims operation has significant expertise in both domestic and international claims administration.
Travel Insured International
52-S Oakland Ave.
E. Hartford, CT 06128-0568