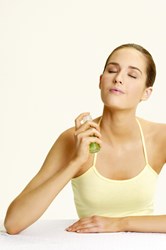 Miami, FL (PRWEB) September 17, 2013
As a leader in natural skin care, Probiotic Action announced the use of their topical probiotic as a natural solution for aftershave care for men and women. Following the release of their probiotic cleanser, the team at probiotic action offers their topical probiotics as a remedy for after shaving related bumps and redness. Through the power of probiotics, Probiotic Action offers their topical gel cleanser and spray to help protect skin exposed, or broken after shaving, from external elements, irritation, and inflammation.
Probiotics have long been used internally as a means to reduce inflammation and swelling caused by outside factors, along with bad bacteria in the gut. In recent years, probiotics have grown in popularity for their ability to reduce inflammation inside and out. As a pioneer in topical probiotics, the Probiotic Action team has since been using their natural probiotic solution for acne, eczema, rosacea, and various skin irritations. Due to probiotics' ability to reduce swelling, and the ability to reduce redness associated with swelling, probiotics have grown in popularity for skin care. For those who often experience skin irritation following shaving or waxing, Probiotic Action suggests they try the anti-inflammatory properties associated with probiotics.
"Using probiotics for skin irritation will prove better results than alcohols or other aftershaves. Using a topical probiotic regularly will not only prevent breakouts, but will help unclog pores and reduce swelling or bumps after shaving. Exposed skin needs protection after shaving, and our topical probiotics do just that," added fernando perez, a spokesman for Probiotic Action about the benefits of probiotics for skin care.
For further insight on benefits of probiotics, and information on using probiotics for eczema, acne, rosacea, and other skin conditions, visit ProbioticAction.com. To stay in touch with Probiotic Action as they offer new products, like them on Facebook for reviews and product updates.
Probiotic Action is an advanced acne treatment that uses Probiotics for acne containing the "good bacteria" that is naturally found on healthy human skin. By using probiotics, Probiotic Action is an effective treatment that restores the normal bacteria content on skin, while battling what causes acne. Probiotic Action will successfully clear skin when used as an adult acne treatment while protecting skin against bad bacteria, free radicals, and pollutants*.
*These statements have not been evaluated by the Food and Drug Administration. Probiotic Action is not intended to diagnose, treat, cure or prevent any disease.