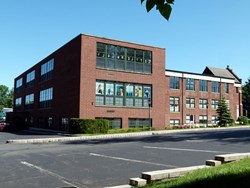 Primoris Academy is offering open enrollment because it allows families of gifted children access to better education. They no longer need to wait for an entire year just to provide a better learning environment for their gifted learners.
Westwood, NJ (PRWEB) September 17, 2013
Primoris Academy's school year started earlier this month on Monday, September 9, 2013. However, if families of gifted learners missed this date, it doesn't necessarily mean that they can't have their advanced learners attend the gifted school during the current 2013-14 academic year.
Last week, Primoris Academy opened its doors to precocious children ages 4 through 12 to kick off the new school year. Gifted children from all over the New York metro area including Bergen, Union, Passaic, and Hudson counties in New Jersey and Orange and Rockland counties in New York began the school year at the area's only school exclusively for gifted and talented children.
This week, Primoris Academy has announced that it will have "rolling admissions" allowing families to apply for the current school year and join the other bright children at the school. An application for the current school year can be downloaded now from their website. There is no cost to apply.
School founder and Executive Director Katie Kim said, "It turns out that many families simply were not aware that they finally had a better choice for gifted education. Other families are moving into the area through the year and it didn't seem fair to make them wait an entire year to start a better educational path for their gifted children. This is why we are offering rolling admissions throughout this year to qualified students."
Primoris Academy is an independent private school whose sole purpose is to provide better education to very bright children. The educational needs of these unique children are typically not being met in existing public or private schools. In fact, there is no other school in the entire State of New Jersey that is exclusively for gifted learners.
There are several things that make Primoris Academy different than other programs for gifted children. Most notably, Primoris Academy is a full-day school program. Most gifted children in the area are taught in a public or private school and are supplemented with occasional accelerated classes and after-school programs. Primoris Academy's education program is not divided based on their chronological age but divided according to their ability. This enables the school to better provide individualized attention if there is a student who has greater need. According to school founder Katie Kim, "We provide profoundly bright young children an advanced educational opportunity matched to their abilities, strengths, and interests."
Primoris Academy is conveniently located in Westwood, New Jersey and easily accessible from the south via Exit 168 on the Garden State Parkway (which is Washington Ave… the street at which the school is located) or from the north via Route 17 or the Garden State Parkway. To learn more, visit the school's website at: http://PrimorisAcademy.org. They also can be contacted directly at (201) 722-1000.