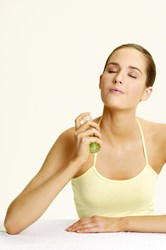 Miami, FL (PRWEB) September 19, 2013
As a leader in probiotics for acne, Probiotic Action is now offering parents with teens suffering from breakouts a total, natural skin care solution designed to help calm the effects of acne, rosacea, and eczema. As the age of acne sufferers seems to decline, parents are often plagued by the worry of sending their children to school with embarrassing breakouts. For parents looking for a natural solution to care for their child's acne, and prevent them from undue stress, the Probiotic Action team offers the anti-inflammatory, and acne fighting powers of their probiotic skin care products.
Originally, Probiotic Action created their adult acne treatment, to help those past their adolescence fight unsightly breakouts, and uncomfortable bumps related to acne. Following the success of their adult acne treatment, Probiotic Action began to test their natural, probiotic derived solution on acne sufferers of all ages due to its chemical-free properties. Due to the popularity of their topical probiotics with adult users, and its effectiveness in adolescents, Probiotic Action is now offering their facial cleanser, and topical probiotic, packaged as a natural solution for teenage acne.
"Children should not have to suffer the stress of acne breakouts, although some see it as necessary growing pains. For us [Probiotic Action] being able to provide parents and children with a natural, chemical-free solution to acne is how we envision the future of skin care. For this reason, we've decided to couple our topical solution, and cleansers together, to offer a total clear skin option to parents and their children alike," stated Probiotic Action spokesman, Fernando Perez.
For further insight on benefits of probiotics, and information on using probiotics for acne, rosacea, eczema, and other skin conditions, visit ProbioticAction.com. To stay in touch with Probiotic Action as they offer new products, like them on Facebook for reviews and product updates.
Probiotic Action is an advanced acne treatment that uses probiotics for acne containing the "good bacteria" that is naturally found on healthy human skin. By using probiotics, Probiotic Action is an effective treatment that restores the normal bacteria content on skin, while battling what causes acne. Probiotic Action will successfully clear skin when used as an adult acne treatment while protecting skin against bad bacteria, free radicals, and pollutants*.
*These statements have not been evaluated by the Food and Drug Administration. Probiotic Action is not intended to diagnose, treat, cure or prevent any disease.