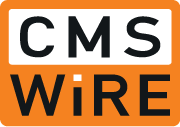 "Many marketers misread the value, impact and urgency of applying big data — and by extension, advanced marketing analytics." Daniel Kehrer, Director at MarketShare
(PRWEB) September 16, 2013
CMSWire.com, a web magazine focused on customer experience management, social business and document management, is holding a Tweet Jam to discuss the opportunities and challenges of supporting customer communities.
The challenges involved in unraveling Big Data are many, but the potential rewards are just as great. How has big data changed digital marketers' jobs and what skills and tools are required to get the job done? Do the rewards outweigh the headaches when outsourcing big data analytics?
Join in on September 17 at 10 am PDT / 1 pm EDT / 1700 GMT as CMSWire and the broader CMSWire community spends an hour discussing the role big data plays for today's digital marketers.
These questions will shape the discussion:
1. What is big data in a marketer's day to day job context? How much is collected and what categories?
2. Name the three most important data classes or sources for digital marketers.
3. How well equipped are teams to leverage big data, both from a skills and tools perspective?
4. What are the biggest mistakes digital marketers make with big data?
5. In-house or out-source analytics — what drives the decision?
Bonus: Do organizations need Chief Digital Officers?
To help answer these questions, CMSWire has assembled a great group of industry experts to share sights and field experiences. Panelists include:

Billy Cripe, Principal and Founder at BloomThink — @billycripe
Rob Carpenter, Director of Marketing at Evergage — @evergage
Glenn Gow, CEO at Crimson Marketing — @CrimsonCEO
Pierce Lamb, Marketing Manager at ScaleOut Software — @piercelamb
Kevin Glacken, Sales & Business Development Leader at ListenLogic —@listenlogic
Madhukar Kumar, VP Product Management at HP Software — @madhukarkumar
All experience levels are welcome to join in, just tweet all questions and/or responses throughout the Tweet Jam. By using the #CXMChat hashtag, messages will automatically become part of the discussion.
Tweet Jam Participation Guidance
Twitter is a highly flexible medium. In order to keep the discussion useful to all, participants should follow the following guidelines:
Introduce themselves with their first #CXMChat tweet. Include name, job title and organization.
Subsequent tweets must start with the question number being responded to and the #CXMChat hashtag. For example, "@bigbird Q5 Outsourced analytics lacks the business context and background that in-house provides".
Please don't pitch products or services; stay knowledge focused.
Keep the discussion professional, but informal.
Remember that this is a public chat - be thoughtful.
About CMSWire
The CMSWire.com web magazine, published by Simpler Media Group, Inc., focuses on customer experience management, social business and information management practices and tools. The publication was founded in 2003 and currently has more than 300,000 monthly readers.
###