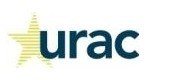 Washington, DC (PRWEB) September 16, 2013
In response to the Affordable Care Act's mandate for consumer-friendly health plan performance data, URAC has constructed its first-in-class URAC Star Data System® to meet this critical health plan accreditation requirement. With beta testing completed, URAC is inviting its current health plan accreditation customers (already accredited or "in-process" under version 7 or version 7.1 HIX) to participate in a dry run of its new URAC Star Data System® portal, to be conducted beginning October 2013.
Benefits of Participation
The dry run will provide eligible health plans with the unique opportunity to try out the URAC Star Data System® prior to their formal measures data submission, required at a later date. The benefits of participating in the dry run include:

Advance preparation of data file extracts;
Early establishment of system processes and resource needs;
Access to URAC staff support and technical assistance; and
Input mechanisms and channels for future portal and database enhancements.
URAC Star Data System® has the following security features:

Secure access to portal and database;
Multi-factor user authentication;
Private key based data and file encryption; and
HIPAA compliant.
Please note preferred vendors are available for system setup, file construction and data transmission at an additional cost if needed.
Participation Requirements
Participating health plans are expected to provide adequate resources and personnel to fully participate in the testing of the portal and database. Other participant requirements include:

An executed Dry Run Agreement;
Advance payment of the Year 1 measures submission fee required during the submission year (Note: Since the fee is moved up, it will be waived in Year 1);
Participation in planned conference calls to provide URAC with progress updates on submission process;
Ability to submit data elements for a specified number of measures in the proper format within the specified timeframe;
Sufficient resources to develop and format the data files required (i.e., claim line level medical file, an eligibility span file, a pharmacy prescription file, etc. for the past two years);
Completion of the Information System Capacity Assessment (ISCA) Form; and
Sufficient resources to create and submit the data extracts and provide input as to the adequacy of the system, or any problems that occur during file upload and submission.
Information to be Submitted by Interested Eligible Health Plans
If you are interested in providing input on the URAC Star Data System®, please provide the following information:

Organization name
Organization address
Name of organization contact person
Email of organization contact person
Phone number of organization contact person
Lines of business
Number of covered lives
To be considered, please submit the above information to URAC via email at StarDataSystem(at)urac(dot)org by December 31, 2013. Questions regarding the proposed dry run should be directed to StarDataSystem(at)urac(dot)org.
About URAC
URAC is a national accreditation leader, offering over 30 highly regarded accreditation programs that span the health care spectrum. Our programs are created and updated by independent industry-spanning experts to address the latest market trends and needs, exemplified by our recently launched Clinical Integration and Accountable Care Accreditation Programs. Our Health Plan Accreditation program carries HHS approval to accredit health plans on Exchanges in all 50 states and the District of Columbia. URAC's Star Data System represents an industry first, offering health plans the ability to submit and analyze quality data in real time, benefiting enrollees through the rapid addressing of care gaps and deficiencies. URAC's accreditation programs are formally recognized by six federal agencies, as well as 48 states. For more information, call (202) 326-3943, or visit http://www.urac.org.