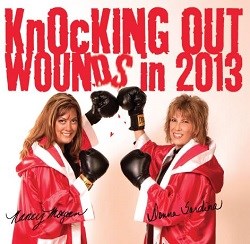 I am having a great time here at WOW. First timer and I plan to come back to the conference next year. There is so much positive energy here. Love it! - Johanna, Chicago, IL
Plainfield, IL (PRWEB) September 16, 2013
Wound Care Education Institute (WCEI), the country's leading wound care education provider, successfully completed its annual clinical conference, "Wild on Wounds" (WOW) last week at Caesars Palace in Las Vegas. The conference attendance was a mix of certified clinicians, nurses, therapists and physicians. It was one of the best attended WOW conference in history.
"This is an exciting time for all of us at Wound Care Education Institute. I am pleased to say we lead the industry with high quality education in the management of wounds and ostomies. The program for WOW this year reflected that commitment. The conference offered (49) forty nine sessions covering the latest in evidenced based wound care, (21) twenty one 'How-To' series of presentations and (7) seven 'Hands-On' series of sessions that allowed individuals the opportunity to physically interact with the products introduced in the presentations," said Nancy Morgan, RN, BSN, MBA, WOCN, WCC, DWC, OMS Co-Founder of Wound Care Education Institute. In addition, the conference featured case study poster presentations and a sold out vendor exhibition showcase of over 60 companies.
The goal of WOW each year is to offer a unique learning experience, helping the clinicians drive better outcomes throughout the continuum of care, (hospitals, nursing homes and home care). The (4) four-day event has grown from its modest beginnings to become one of the largest fall wound care conferences in America.
About the Wound Care Education Institute
Wound Care Education Institute's mission is to develop multi-disciplinary wound care professionals in the United States by offering educational programs and clinical support, based on up-to-date wound care research, trends, and evidenced-based practice.
WCEI Contact:
Diana Ripp, CWCMS VP Marketing
diana(at)wcei(dot)net
877-462-9234 http://www.wcei.net