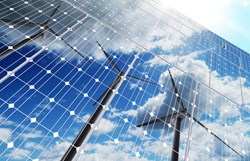 ...new technology has allowed cybercrime to step further back into the shadows and wreak even more havoc from a hidden position.
Dallas, Texas (PRWEB) September 17, 2013
idcloak releases its anonymous web proxy, a tool for hiding a user's IP address during internet browsing.
IP addresses continue to be a pivotal means of identifying and tracking individuals online.
Accompanying the web proxy release is the publication of a true story: a cautionary tale about an anonymous millionaire who, by exposing his IP address online, came dangerously close to losing his fortune.
The story tells how this entrepreneur, 'Sam,' was targeted for high-investment attack by a group of hacker-thieves. Over a period of several months, the attackers secretly mined their target for information, looking for key pieces of information that would ultimately open up access to his savings.
Surprisingly, the story begins in the offline world, not on the web, with a 'collector' approaching and befriending Sam in a coffee shop abroad. The collector's job was to identify potentially lucrative targets that he could then recommend for attack by the organized cybercrime ring he represented. He introduced himself as Max – a fellow American abroad.
Having received the go ahead from his group, Max proceeded to befriend Sam with a purpose and, as their friendship developed, Max began to socially manipulate Sam: teasing out information that would help his hacker colleagues to breach the security around Sam's online accounts: addresses, date of birth, bank details, mother's maiden name….
Only after many meetings did Sam begin to suspect his new friend.
The article goes on to explain how Sam set about protecting himself: an everyday guy with basic computer knowledge against a group of highly-skilled hacker thieves who already knew nearly everything about him.
On the relevance of this story to the anonymous web proxy release, writer of the article, Robin Welles, had this to say, "This case study occurred several years ago and technological advancements have changed the playing field since then. If anything, new technology has allowed cybercrime to step further back into the shadows and wreak even more havoc from a hidden position.
"Whereas a collector from times past would identify targets in the real world, this process is now largely done online. Any websites associated with the wealthy, such as luxury hotels supercars and yachting services, attract the attention of online 'collectors'. There's no need for them to hang around in classy cafés anymore – they just monitor visitors to these sites. To identify, locate and effectively track a selected victim, they mostly look at IP addresses."
As protection against attack, Welles points to the free hide IP service released alongside the article: "Our free anonymous web proxy removes the user's IP address from all browsing." Though the web proxy is perfect for one-off visits to sites, for constant protection, Welles recommends a software-based service which removes the user's IP address from all web-accessing programs. idcloak's private VPN service is designed specifically for this purpose.
idcloak is a Dallas web services provider that specializes in internet encryption and anonymity. Visit idcloak.com for more.