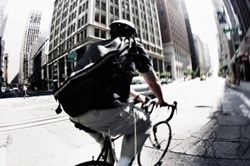 Atlanta, GA (PRWEB) September 17, 2013
AQuickDelivery, a recognized leader in same-day delivery, messenger and transportation services, announces Multiple Add Stop Courier Services. The announcement comes in an effort to provide its clients with more value-added service options, expand its customer base, and increase sales growth. AQuickDelivery strives to be the best choice in same-day courier solutions throughout Atlanta and Georgia areas.
AQuickDelivery's Multiple Add Stop Services consists of any additional deliveries a customers is requesting within the same location. Many clients have multiple envelopes or packages that need to be delivered to several companies within the same building. This requires AQuickDelivery to deliver the items to each suite. These additional stop deliveries, or Add Stops, are then delivered by the driver to each one. Each Add Stop is an additional $5 to the courier rate.
The Atlanta Courier is able to perform Multiple Add Stop Service for its clients. This service is available for any number of Add Stops the client is requesting AQuickDelivery to make within the order. Each Add Stop also adds an additional 5 minutes to the completion time of the service as well. Customers are recommended to inform AQuickDelivery of any foreseen issues within delivery to certain suites, such as if it is permissible to leave the item at the suite door if no one is there.
AQuickDelivery is available 24/7 to discuss all special request service pricing, including if the Multiple Add Stop Service involves deliveries within a company that has several offices within the building. AQuickDelivery pursues to create optimal courier service solutions that result in peace of mind regarding all courier orders and a superior customer experience.
AQuickDelivery is a premier same-day courier offering transportation and distribution services. From small packages to palletized freight, AQuickDelivery delivers fast! As a leader in the courier industry, their goal is to perform optimal courier logistic solutions and superior customer service every time. The Atlanta courier provides same-day delivery successfully for over 1,500 clients, including Fortune 500 companies throughout the US.