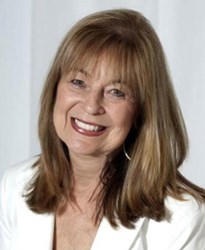 Plano, TX (PRWEB) September 26, 2013
The Marilyn Lair Team is asked every day for up to the minute information about the value of people's homes, what's happening in local communities and what is selling at what prices. People are always thinking about the economy, real estate values and the best schools available to educate your children. Marilyn Lair wanted to develop a free resource to those who want this information and did so with the ability to get it instantly.
To download this report, all you have to do is visit http://www.marilynlair.com/snapshot/. In seconds, you will be granted consistent access to sold listings and market values of homes in your neighborhood; all properties for sale in your area with all the details you need to be fully informed about what's happening around you; detailed local school information and community highlights; and be able to pull up maps, full property details and see in real time what is happening in your neighborhood. The Marilyn Lair Team is thrilled to be able to keep the public informed about what's happening in the local real estate market.
About the Marilyn Lair Team:
The Marilyn Lair Team has been ranked as Keller Williams Top Producers in the United States. In 2012, the team has closed over $25 million and Marilyn was awarded the honor of top 1% of realtors nationally.
Motivation is key to the Marilyn Lair Team's success. Comprised of experts in their field, the team is passionate about real estate and known for their refined negotiation skills. Marilyn is respected among her peers and has a reputation of employing forward marketing concepts. She is focused on the future and is now the proprietor of a new leading edge software system attracting buyers and sellers throughout the entire United States.
Marilyn's success rate proves that experience, sophisticated marketing and customer satisfaction are the winning combination in real estate. Expect professional service and positive results when choosing the Marilyn Lair team.