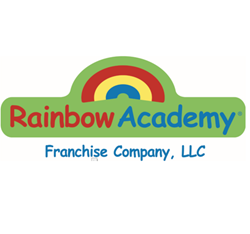 Hireology has made the hiring process easier, more reliable and consistent for our franchisees. -- Guy Falzarano, President and CEO of Rainbow Academy
Chicago, Ill (PRWEB) September 17, 2013
Rainbow Academy, a growing franchise of early learning centers, has announced the use of Hireology's selection management platform. To meet the increasing hiring needs of their expanding business, Rainbow Academy franchise locations will have access to Hireology's applicant tracking tools, interview guides and verification services such as skills assessments and background checks.
With hiring needs consisting primarily of center directors, teachers and infant caregivers, Rainbow Academy's franchisees need to be ensured that each new hire possesses their core values, meets their educational requirements and can pass background verification checks. By providing each franchisee with access to Hireology's platform, location owners will be able to make more qualified hiring decisions in a significantly reduced amount of time.
"We are very excited to have the opportunity to work with Rainbow Academy franchisees," said Kevin Baumgart, Hireology's director of business development. "Each new hire must undergo an extensive process to ensure their qualifications and abilities surpass expectations, and we are confident franchisees will find Hireology's platform to be a strategic addition to that process."
Established in 1997, Rainbow Academy has grown steadily into a franchise company of 15 child care centers and is expanding their distinctive early education concept throughout the Northeast with over 25 more child care centers under development.
"Our staff is the heart of our organization," said Guy Falzarano, President and CEO of Rainbow Academy. "Finding the 'best of the best' requires an ongoing process of recruiting and interviewing qualified candidates. Hireology has made the hiring process easier, more reliable and consistent for our franchisees."
About Hireology
Hireology's award-winning Selection Management System helps companies organize their hiring process and leverage data to make better hiring decisions. Franchise systems, banks and financial institutions, healthcare systems, dealer networks, and other multi-site operators use Hireology's web-based Selection Manager™ to deliver consistent and repeatable hiring decisions in the field - leading to better hiring decisions, lower turnover, and increased profitability per location. For more information, please visit http://www.Hireology.com.
About Rainbow Academy
Rainbow Academy is redefining early childhood education by putting the "care" back in child care with its' signature "Circle of Care" philosophy encompassing children, parents, vendors and their staff members. The company is dedicated to providing the very best in early education to both the children and parents it serves through a careful balance of care and education offered by well-trained educators and caregivers. With ParentView® internet monitoring, interactive whiteboards and the recent launch of Tadpoles® parent e-communication tool, Rainbow Academy has set itself apart as an innovator in the childcare industry, leveraging its use of technology and integrated cutting edge technology into this higher level of child care service. For more information, please visit http://www.RainbowAcademy.com.