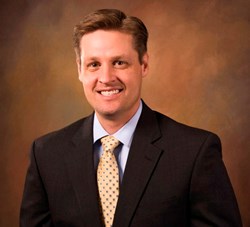 Gaining a secure future for your loved one with special needs means finding qualified professionals.
Charlotte, NC (PRWEB) September 17, 2013
Ryan Platt continues to illustrate his dedication to families within the Special Needs community by enhancing his knowledge and expertise with the Chartered Special Needs Consultant™ (ChSNC™) professional designation from The American College, Bryn Mawr, PA.
The demand for financial advisors who understand the complexities of planning for the disabled has grown as more families include individuals with special needs and as laws that govern this field have become more complex. The ChSNC™ program is considered the most comprehensive credential available for financial advisors interested in effectively providing special needs individuals and their families with informed financial advice designed to help preserve assets without jeopardizing access to essential support services.
In order to earn the ChSNC™ credential, financial professionals must have completed one of three advanced designations: the Chartered Life Underwriter® (CLU®), the Chartered Financial Consultant® (ChFC®) or the Certified Financial Planner® (CFP®). Completing the ChSNC™ designation requires a minimum of 120 hours of study as part of three college-level courses that include six hours of rigorous proctored examinations.
The Chartered Special Needs Consultant™ can provide expert advice on a broad range of financial topics including special needs trusts, wills, powers-of-attorney, guardianships, Social Security and Medicaid, tax deductions and/or credits that apply to special needs individuals, and more.
A Special Needs Plan was founded in 2006 as a special needs planning advisory firm. They offer special needs planning educational products, planning consultations to families, as well as educational workshops and seminars for families, organizations, and financial professionals. They are on a "Million Family Mission" to reach one million families with accurate and credible information, as well as offering advisory services to families across the country. A Special Needs Plan is passionate about helping to alleviate the anxiety surrounding special needs planning and transform that feeling of anxiety into a sense of empowerment, so that families are able to provide for their loved one with special needs, while at the same time provide for the whole family. To learn more, visit aspecialneedsplan.com or http://www.specialneedsknowledge.org.
The American College is the nation's largest non-profit educational institution devoted to financial services. Holding the highest level of academic accreditation, The College has served as a valued business partner to banks, brokerage firms, insurance companies and others for over 84 years. The American College's faculty represents some of the financial services industry's foremost thought leaders. For more information, visit TheAmericanCollege.edu.