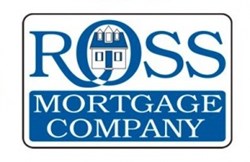 Westborough, MA (PRWEB) September 23, 2013
Marketing changes on a daily basis and Bob Kalagher of Ross Mortgage Company is determined to stay one step ahead of everyone else. The brand new video can be seen here: http://www.youtube.com/watch?v=WBjn0E-rof8&feature=youtu.be. Marketing and public relations are vital necessities in any company's success. Ross Mortgage believes in taking it one step past a Facebook post or a press release and is taking it into the land of video creations to explain client services.
Ross Mortgage Company has one of the most unique promises in the industry. They will close your loan on time, every time…guaranteed. (*Some conditions apply.) Ross mortgage is dedicated to making the loan processing experience as stress free as possible, thinking of Ross's customers first, always. That is precisely the message Ross Mortgage hopes this new video will convey.
Visit Ross Mortgage today at http://rossmortgage.co/.
About Ross Mortgage Company:
Ross Mortgage Company was founded by Robert J. Kalagher and his father in November of 2001. The co-founders have 30+ years' experience in the retail mortgage banking industry. The corporate headquarters is located in Westborough with additional offices throughout Massachusetts and southern New Hampshire. Ross Mortgage is licensed in Massachusetts, New Hampshire, Maine, Connecticut, and Rhode Island.
Ross Mortgage offers a variety of mortgage loan products, and the company is a Direct Endorsed lender for the Federal Housing Administration and the Veteran's Administration. As an approved lender, Ross Mortgage has the ability to originate, underwrite and close these government guaranteed mortgage loans in all the states where it holds a license.
We lend in the following states: MA, RI, ME, NH, CT. Massachusetts License MC2084, Rhode Island License Number 20051871LL, Maine License Number #SLM8280/SLB12108. Licensed by the New Hampshire Banking Department, First Mortgage Broker and Banker License No. 8882-MBB, State of Connecticut Department of Banking, First Mortgage Lender/Broker No. 18804, Second Mortgage Lender/Broker No. 18805. Westborough NMLS#2084 | Woburn NMLS#99001 | Leominster NMLS#146120.