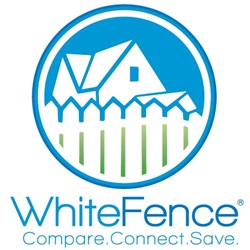 Houston, TX (PRWEB) September 16, 2013
As the fall season begins, many consumers will be evaluating the cost of their natural gas bill. This is especially true in the northern states as temperatures start to drastically cool down for the winter, and gas bills make up a large portion of consumers' expenses.
Millions of consumers are fortunate enough to live in a deregulated natural gas state where they have the option to choose between multiple natural gas providers, giving them the power to choose their provider and take control of their natural gas costs.
The ability to choose an alternative natural gas provider can save consumers anywhere from 10 to 30 percent on their energy costs. In order to compare an existing natural gas bill to another retail natural gas provider, consumers need to understand the charges on their monthly bill.
There are three main components of a natural gas bill:
1. The distribution charge, sometimes called the consumption or delivery charge. It is also the natural gas company's charge to the consumer for distributing natural gas to them.
2. Gas cost recovery charges, also called purchased gas adjustment. This fee is the charge for the natural gas the consumer has used, based on the volume of natural gas used in their home. This fee covers the actual cost of the gas, including transportation charges, to deliver gas to the company. There is no profile added to this charge.
3. Taxes and other fees. A franchise fee is often levied by local cities or counties. The gas company collects the fee from its customers and then passes the fees on to the city. Other charges may include sales tax or any contributions the consumer might have designated to energy assistance programs for low-income households.
If the cost of the consumer's monthly bill is "estimated," that means their charge for this billing period is based on their previous usage because their meter had not been read. It is likely their meter will be read the following month and, if necessary, an adjustment will be made to their bill to reflect how much natural gas they actually used.
If the consumer's bill includes the actual meter reading on their natural gas tank, the amount of natural gas they've used that month will be listed in cubic feet, or as "CCF." Their statement may also list how much natural gas they used at the previous meter reading. Often a gas company will include a graph that charts their natural gas usage throughout the year, allowing them to see the peak times when their household experienced the most natural gas usage.
Each statement always contains a billing summary, or a quick overview on how much the consumer owes and when payment is due. Many companies also include helpful tips on how to save money on energy usage or other important information for their customers.
Once a consumer has mastered their natural gas bill, they are ready to start comparing providers to find the real best deal for their circumstances. At WhiteFence.com, consumers can discover what providers and plans are available in their area, sort and filter their options, and lock in their rate.
About WhiteFence.com
WhiteFence.com is a free service that helps homeowners and renters compare, connect and save money on phone, Internet, television, electricity, natural gas, and other home services. By simply confirming their zip code on the secure site, people looking to save money or start new service can find the most comprehensive list of plans available for their specific address from over 300 nationally recognized partners. As a trusted home service shopping source for 20 million people annually, WhiteFence.com makes it easy to establish service directly on the site in a few simple steps. WhiteFence.com is an Internet Capital Group partner company and is headquartered in Houston, Texas. For more information, please visit WhiteFence.com.