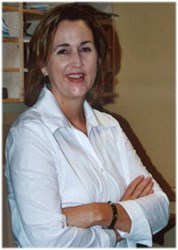 It is great to have Sam back on our design team. Her skills, commitment and positive personality are welcome!
Winter Park, FL (PRWEB) September 25, 2013
Beasley & Henley Interior Design announces the return of Sam Baker as Interior Designer.
Award winning design firm Beasley & Henley Interior Design, is pleased to announce the appointment of Interior Designer Chantal 'Sam' Baker to the Beasley & Henley design team.
Baker brings to Beasley & Henley a decade of professional interior design experience in high-end residential and model design. At Beasley & Henley, she will be responsible for model interior design and specifications on a range of projects.
Baker was previously an interior designer with Beasley & Henley from 1999-2005.
"We are fortunate to have someone of Sam's experience and training join our team," says Design Principal Troy Beasley. "We are also very pleased to have her back with us!"
-----------------------------------------------------------------------
Beasley & Henley Interior Design is a boutique design firm creating innovative and memorable interior spaces, uniquely suited to our client's needs and specific goals. As an industry leader, our team is composed of the best designers and staff, providing our clients with exceptional quality and exceeding their expectations. Please reach us at our Central Florida office at 407-629-7756, or at our Naples, FL office at 239-774-1005.