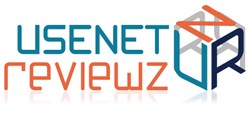 While the ISPs can modify the Mitigation Measures in a manner consistent with their own policies, ISPs will not use account termination as a Mitigation Measure
Undisclosed Location, South America (PRWEB) September 17, 2013
In their PSA post, "PSA: AT&T Copyright Warnings Include Threat Of Termination Of Service For Persistent Piracy," UsenetReviewz.com editors warn that internet services could be interrupted if repeated warnings are sent to the account holder. But, the CCI maintains on their website that under no circumstances would "Termination of Services" be included in the mitigating measures they have laid out. On the CCI website it says, "While the ISPs can modify the Mitigation Measures in a manner consistent with their own policies, ISPs will not use account termination as a Mitigation Measure," and they list several "mitigating measures," but the CCI does assert that the participating ISPs can change the "mitigating measures" if they wish.
The Center for Copyright Information, (CCI,) put their brainchild, the Copyright Alert System, (CAS,) into action earlier this year. The CAS is a system that alerts internet users that copyright infringing activities have been noted on the account holders connection. Through the CAS there are three levels of action, starting with simple notification letters then, escalating to "Mitigating Measures," that could be anything from throttling internet speeds, to educational activities that must be taken before the user will be allowed complete access to the internet.
In a alert letter obtained by TorrentFreak though, AT&T has included termination of services as part of their mitigating measures. According to the letter obtained by TorrentFreak, repeated copyright infringement notices would constitute a breach of the Terms of Service (TOS) and their Acceptable Use Policies (AUP.) In a footnote the letter says that, "Pursuant to Section 512 of the Digital Millennium Copyright Act, AT&T's policy is to terminate services to repeat infringers under appropriate circumstances." But the letter never explained what the "appropriate circumstances" could be.
While other internet providers, such as YouTube, and other file sharing providers have, in the past, disconnected customers from using their service without a court order, AT&T has maintained that they wouldn't disconnect their customers without a court order. And while they may have kept with this promise, they did take the extra steps to point out the possibility of service termination as an extra "mitigating measure."
The UseneReviewz.com PSA gives the reader options that may be used for getting the media they "so desire." There are links to the options, (such as "Netflix,) and even list a few methods of the eventuality of getting caught downloading the media they "so desire"