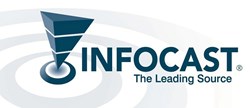 North America is at the forefront of the rapidly growing microgrids market.
Woodland Hills, CA (PRWEB) September 17, 2013
Infocast, a leading provider of deal-making events in renewables and cleantech, announces the 3rd Military & Commercial Microgrids Summit, returning to San Diego, CA this November 20-22, 2013.
North America is at the forefront of the rapidly growing microgrids market. According to Navigant Research, the North American microgrid annual market is projected to grow to $26 billion and 5.9GW. Each application area comes with unique needs, performance goals and cost constraints to be met by carefully chosen microgrid technologies and system configurations. Only those with an in-depth understanding of end-user wants, needs and business requirements will be able to effectively position themselves to market their technologies, products and services in this rapidly growing market.
Infocast's 3rd Military & Commercial Microgrids Summit brings early adopters and implementers of microgrids in military applications, critical infrastructure, campuses, remote communities and utilities together with system integrators, equipment vendors and software providers who have successfully installed microgrids. They will share compelling business cases for microgrids in myriad application areas, quantifying the energy security, power quality and reliability benefits against the cost of adding new equipment. Attendees will hear various case studies exploring successful installations, keys to evaluating the cost-benefit equation for adoption of particular technologies and obtain real world assessments of microgrid performance.
In addition, do not miss the Pre-Summit Tech Showcase: Evaluating Microgrid Technologies & Components, where you will get the latest on Distributed Energy Resources, Advanced Energy Storage Options, Controls and Inverters with Real World Microgrid Case Studies.
For more information, to register for the Summit or join as a sponsor, visit the event website at infocastinc.com/events/microgrids-fall13 or contact Nick Eustrom at 818-888-4445, ext. 17.
About Infocast
For over 25 years, Infocast has produced the highest quality events, tailored to the needs of the industries we serve. We intensively research the marketplace, pulling from an extensive network of experts to give you the information and connections to succeed.