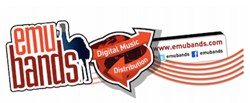 (PRWEB) September 19, 2013
Scottish based digital music distributors EmuBands (http://www.emubands.com) announced today the launch of their Guide to Publishing, Mechanical Royalties, and Releasing Cover versions.
The 13-page report has been created to help independent artists and labels understand how to record and release their music in a way that is legally compliant and results in the rights holders being remunerated fairly.
Ally Gray, Co-founder of EmuBands says: "Releasing your music can be a daunting process for an independent musician without the support of a manager to guide them through. Whilst we've already simplified the distribution process, there are other areas that we can use our knowledge and experience of the wider music industry to help independent artists further.
We hope that this guide can help clarify the sometimes confusing nature of publishing and releasing cover versions for any musician who wishes to release their music online."
The full guide is available to download from the following link:
http://www.emubands.com/blog/guide-publishing-mechanical-royaltiesreleasing-cover-versions/