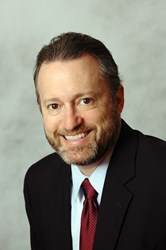 Clark, NJ (PRWEB) September 24, 2013
Healthcare professionals interested in learning about mHealth education as it relates to health promotion, wellness, and patient engagement are invited to register for a complimentary webinar hosted by SurroundHealth, an online learning community for healthcare extenders.
The learning opportunity, "mHealth Education: The Science and Practice of Using Mobile Technology for Health," is scheduled for Thursday, October 3, from 1 p.m. to 2 p.m. Eastern time. Registration is included with free membership to SurroundHealth.
Sponsored by HealthEd, the Patient Engagement Company, this webinar features seasoned mHealth expert, Jay Bernhardt, Ph.D., MPH, Professor of Health Education & Behavior at the University of Florida, where he is also founding director of the Center for Digital Health and Wellness.
Packed with practical tips and strategies, attendees will learn:

The latest trends in using mobile technology among individuals and organizations for health and wellness
Current evidence supporting the use of mHealth programs and interventions
Useful mHealth applications and their strengths and/or limitations for behavior change interventions
To reserve your spot, visit: http://surroundhealth.net/r/mhealth_education.aspx/. Attendees can receive free continuing education units (CEUs). The event is pre-approved for Certified Health Education Specialist (CHES), Master Certified Health Education Specialist (MCHES), and is pending approval for Registered Dietitian (RD) credits.
A popular SurroundHealth offering, past webinars have attracted hundreds of registrants interested in various health topic areas including: Health literacy, behavior change, healthcare careers and social media. Members can access all archived webinars as well as other resources and networking opportunities.
"We're looking forward to delivering an educational event, and to hearing how mHealth technology is shaping the healthcare landscape," says Susan Collins, MS, CHES, community leader of SurroundHealth. "It's important for us to provide our members with relevant, up-to-date content that they can use in their everyday work, and this is a great opportunity to do so."
About SurroundHealth
SurroundHealth is an online learning community for health extenders, health educators, and other professionals from diverse backgrounds. Our goal is to provide a venue for these professionals to stay informed and share the latest ideas, knowledge, news, and resources about education and learning approaches for health promotion and chronic disease management. The community is sponsored by HealthEd, the Patient Engagement Company.