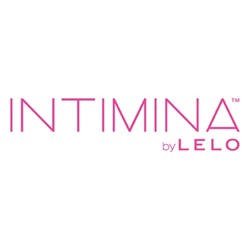 Baltimore, Md (PRWEB) September 17, 2013
Intimina, the experts in feminine care, will be launching its natural solution for stronger pelvic floor muscles, the Laselle Kegel Routine, at the 2013 Natural Products Expo East. With up to 25,000 attendees and 1,600 exhibitors expected to attend this expo between September 26 and 28 in Baltimore, Maryland, this is the largest natural, organic, and health products trade show on the US East Coast.
This year, Intimina will be bringing the all-important message of Incontinence Prevention to Expo East, and what better way to deliver that message than with our Laselle Kegel Routine. Comprising a set of three Kegel exercisers which can be used individually or combined to create up to six weight combinations, this Kegel exercise kit makes it simple for women to strengthen their pelvic muscles.
Urinary incontinence is a condition faced by 1 in 3 women. Despite this alarming figure, there are still limited options available in pharmacies for women suffering from this condition. The Laselle Kegel Routine provides an efficient pelvic floor workout that is easy-to-use, discreet and completely body-safe. With regular use, the Laselle Kegel Routine can effectively build pelvic muscle strength, an essential factor in the fight against urinary incontinence.
As the experts in women's intimate health, Intimina has made it its goal to not only provide safe and effective options for women facing incontinence, but to also spread awareness about this healthcare issue. We have made it our mission to bring the information to the masses and debunk the taboo surrounding this issue. For more information about incontinence and other general information about women's health and well-being, visit our website or the Intimina Blog at http://www.intimina.com/blog.
In Baltimore, head to Booth #8417 in the New Products Pavilion and learn more about urinary incontinence via our engaging infographic which will be on display and let us tell you more about how our Laselle Kegel Routine can benefit women today.
Intimina's Laselle Kegel Exercise Routine MSRP US$37.95. Available online and at select retail outlets. For details visit http://www.intimina.com.