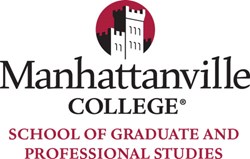 Our mutual commitment to the advancement of Westchester County's business professionals provides a solid foundation for this alliance.
Purchase, N.Y. (PRWEB) September 19, 2013
The School of Graduate and Professional Studies (GPS) at Manhattanville College announced that they are sponsoring the Westchester Chapter of the New York Metro American Society for Training and Development (ASTD). The new partnership embodies the mission of both organizations - to provide motivated professionals with the tools and education they need to stay ahead of the changing business environment.
When ASTD New York sought to develop a new Geographical Interest Group (GIG) for Westchester County, the School of Graduate and Professional Studies was a natural fit. The ASTD mission to serve workplace learning professionals in the NY Metro area with cutting-edge programs, resources and events dovetails perfectly with the newly designed programs at GPS. With six Master's degrees, three Bachelor's degrees (including adult reentry), Graduate Certificates, and Executive and Professional Education, GPS offers strong programs that include Human Resource Management and Organizational Effectiveness, Business Leadership, and Executive Development.
"Our mutual commitment to the advancement of Westchester County's business professionals provides a solid foundation for this alliance," said GPS Dean Anthony Davidson, Ph.D. "GPS learning features entrepreneurial educators. Our administrators and faculty are experienced in their respective professions, bringing expert practitioner perspectives into the classroom." Davidson noted that GPS hosts many professional development events, career fairs, and industry panels on campus.
Annette McLaughlin, GPS' Human Resources Management Program Director and active member of ASTD NY Metro, adds, "Our relationship with the ASTD will strengthen our connection with the business community, giving our students and alumni the competitive advantage they need to meet their career objectives. We are thrilled to host ASTD meetings on campus to work towards our common goal of preparing today's professionals for tomorrow's business."
Conveniently located thirty miles north of New York City, the school has strong connections to the Westchester and Fairfield business communities, offering excellent networking, internship, and employment opportunities. For more information on Manhattanville College's School of Graduate and Professional Studies rolling admission summer courses and fall programs in Business Leadership, Finance, Human Resources, Marketing Communication, and International Management, call 914-323-5150.
About Manhattanville College:
Manhattanville College (http://www.mville.edu) is located in Purchase, New York on a beautiful 100-acre suburban campus, is 10 minutes from downtown White Plains and just 30 miles from New York City. It has an amazingly diverse mix of students from more than 30 states and 50 countries. The College has 1,700 undergraduates and 1,000 graduate students.